EARNEST CREATOR PROFILE: MIKE SQUIRE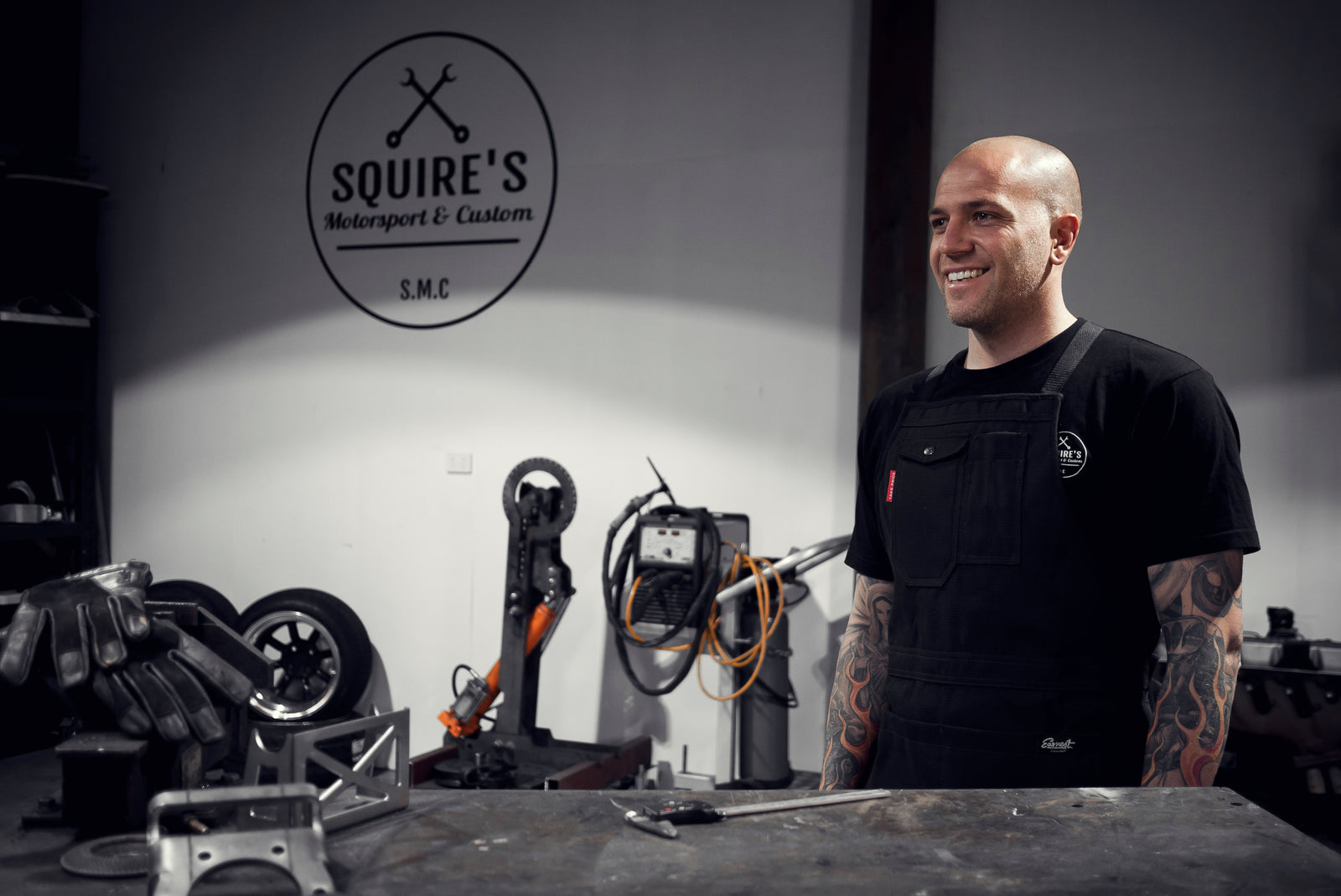 Ever wondered how our Squire workshop apron got its name? Kiwi motorsport fixture Mike Squire might have some idea.
Occasionally you catch up with someone and after finding out what they've been up to since you saw them last, have to sit back for a second and ask yourself: "shit, just how lazy am I?" We've known Auckland-based Mike Squire for well over a decade now, and this isn't the first time we've found ourselves asking that question.
Squire was born in South Africa but moved out to New Zealand way back in 1997, when he was 11 years old. Ever since he can remember, Squire's been building, breaking, fixing, and fiddling with all things mechanical. "I grew up on motocross bikes — I was always riding with my family," he says. "Then I got into radio control cars because it was the easiest thing to modify that I could get my hands on."
Mike has had an interesting rise to the position and reputation he now finds himself in. He's a very-well respected fabricator, race car builder, race mechanic, and team manager — but that wasn't always the case. Squire left school and, by the time he was in his very early 20s, had started his own shop building minitrucks. Having no formal training, he instead learnt the skills necessary for the job in his own time, with a lot of trial and error. "I learnt to weld with an old arc welder — I was just using what I had available but actually got pretty good results from it," Squire says. 
After a pretty bad accident in his early 20s, Squire found it impossible to keep his minitruck shop, Elite Customs, open. It'd be a few years off the tools spent pursuing other avenues and recovering before Squire found himself building his own projects once again, as well as contracting to local race car shops. It was here that Mike really began cutting his teeth on race car builds, putting in the hours on some of the country's top import drag, street, and circuit cars of the era. Squire began working with top teams to help build and run some very capable cars, like Paul Manuell's BNTV8, MCA's Hammerhead time attack S13 and Josh Coote's 370Z drift car in Australia, and of course, Mad Mike Whiddett's huge stable of machines. There was also an invite from Daigo Saito for full time work in Japan, though Squire wasn't prepared to make the move at the time.
Squire has known Mad Mike since the minitruck days, and thanks to his track record of motorsport successes over the last decade, was invited to become a part of the team a few years ago, becoming instrumental in the building and running of a lot of Mad Mike's cars all over the world. 
But what about his own projects, do they get much of a look in these days? "That's the worst part," Squire laments, "I'm like a plumber with a leaky toilet. I do currently have a rough missile S13, and I'm building a 1955 Ford Thames that'll take me back to my minitruck roots." Squire doesn't want us revealing too much about the Thames for now, which — by the way — is a New Zealand-new right-hand-drive commercial vehicle for those that aren't informed. Judging by his plans for the old girl and Squire's previous track record, though, you know it's going to be something special.  
Though it's currently where Squire is most visible these days, Mad Mike's stable only gets a portion of his attention as part of his wider Squire's Motorsport and Custom business, which offers a frankly dizzying array of services within the motorsport industry. Everything from the earliest stages of a project with CAD design, prototyping, and 3D printing, to the building and setting up of a car, right through to race day where he'll happily run the entire team for you. Saying that Squire would be a useful guy to have on your team is a bit of an understatement. 
"Building cool shit is what I've always wanted to do," Squire says. "I just enjoy creating things that don't just look nice, but work well too. How do we make it more efficient, make it go faster, and make it look better, but also be fully thought through from start to finish? A part might function well and look nice, but if it takes half a day to remove when something goes wrong because of how it's been designed, it shouldn't be on a race car. I run a pit the same way — thinking things through all the way to the end, not just getting the car on the grid."
With all the demand for his services, the obvious question surfaces — why not bring on staff? "I'd rather ruin my own reputation," Squire half-jokes. "I'd rather do one car properly, than five cars averagely. I'm the sort of person that wants to commit to what I've started and really hone it. All my current customers know I'll work 15 or 18 hours a day, every day if I have to, to get it done. They know it'll be me working on their car, not an apprentice or something. I don't want to dilute the Squire name, I guess you could say."
Speaking of the Squire name… Just how did it become attached to one of Earnest's most popular items, the Squire workshop apron? Mike explains: "The whole thing started when I was working with the V8s [New Zealand touring car series]. I did tyre data and management and was getting sick of constantly being covered in black dust always handling the tyres, so I got a shitty old apron to wear, and then got known around the pits for wearing it. You handle a lot of tyres at drift events too, so I did the same thing there." And that's where, during the very earliest days of Earnest, brand founder Joel Hedges noticed Squire's apron-wearing habit. It got him thinking: is there a place for a motorsport-specific apron that's tailored to the exact needs of people like Squire? The two talked, and Squire agreed to help design the perfect workshop/motorsport apron." 
Squire had no idea that Joel would name the product in his honour but is glad he did, and he still gets a kick out of seeing how popular they've become, and how just how many people now rock them at events. 
If anyone deserves to have a hard-working, long-lasting product named in their honour — it's Mike Squire.
Watch the full interview here: 
---
Also in THE EARNEST WORKSHOP BLOG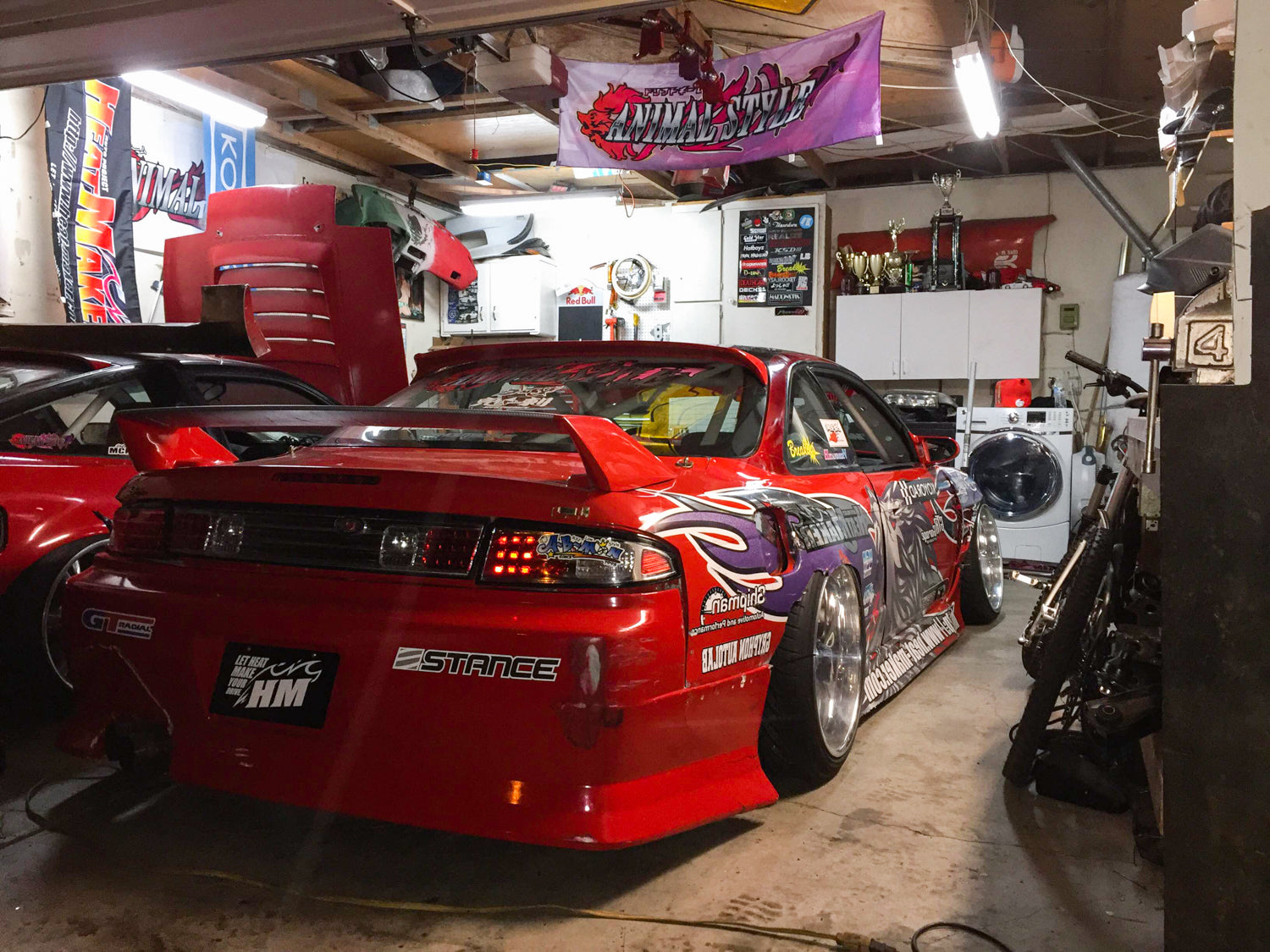 It's the feeling of driving that has lead Julian to spend his nights tucked away in the workshop building some of the wildest machines you are likely to find at the track.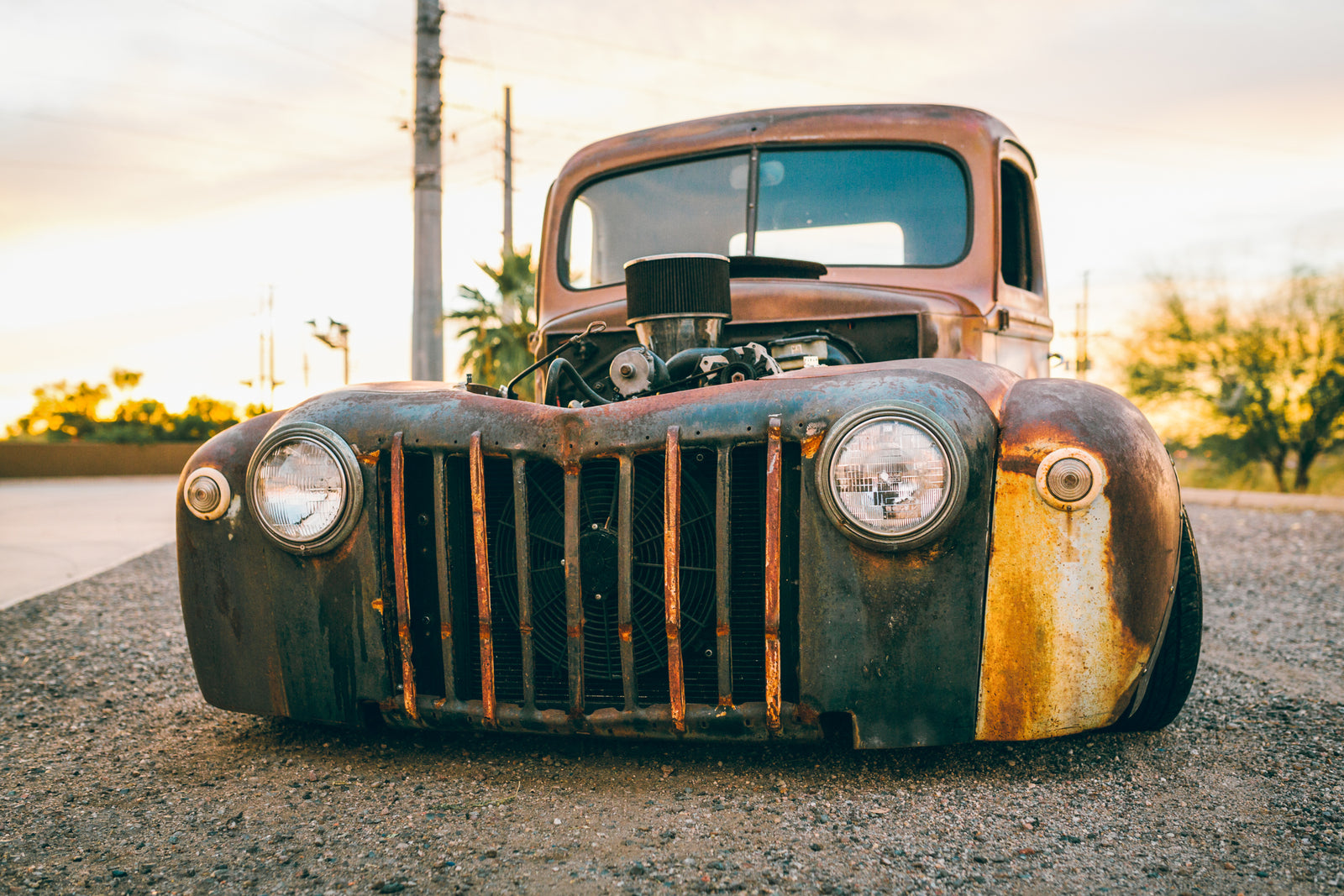 "If I'm not creating something, I feel like something is lacking in my life." Meet the hands and mind that is Sam Haring.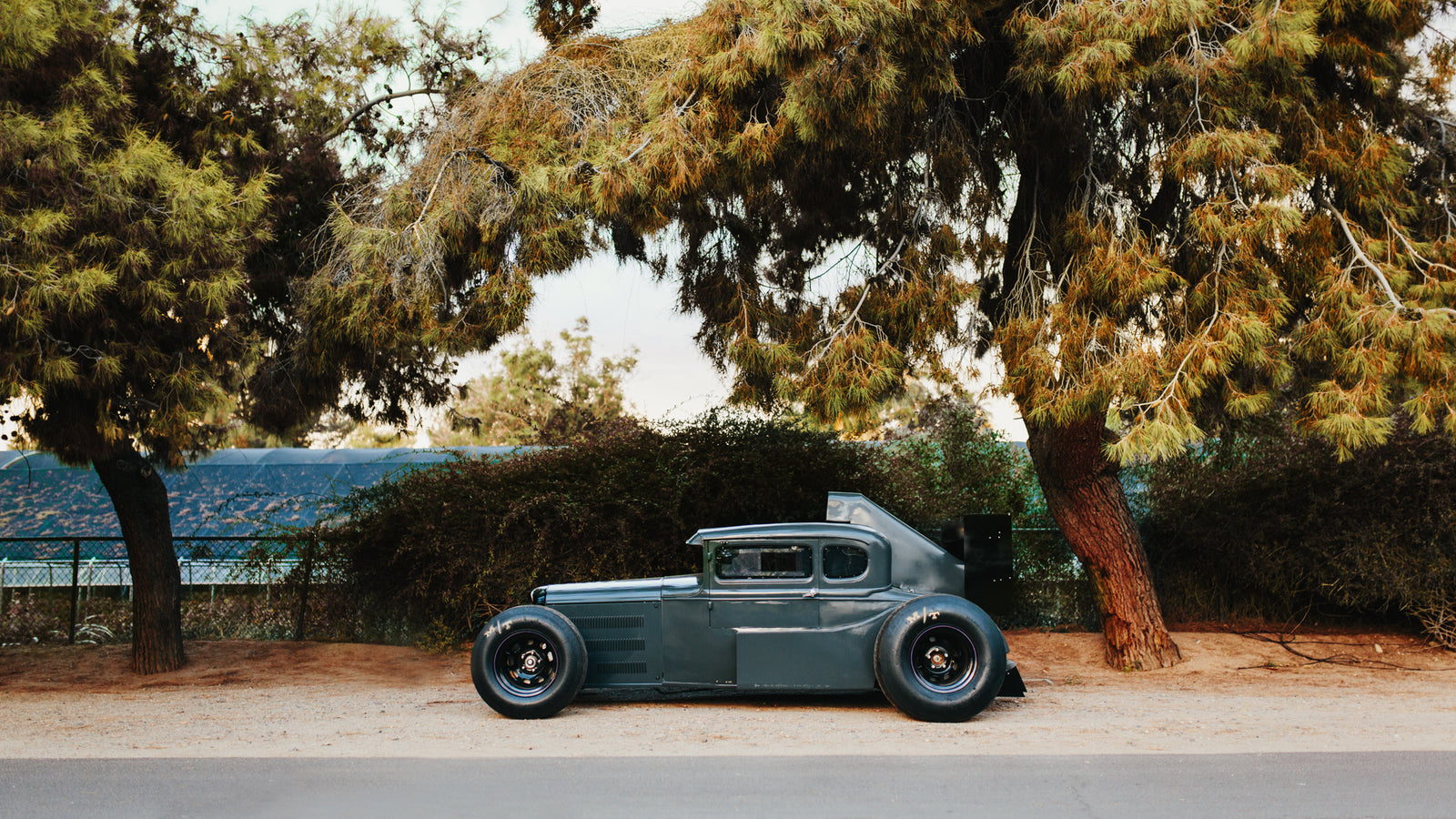 Sit back and find out what makes James tick as we get to know the man that isn't a stranger to doing things different.