EARNEST PROFILE: SHAWN HIBMACRONAN
Shawn first caught our eye after the team here in the workshop saw some footage of his wild Ford Econoline project, dubbed 'Love, Inertia, and the Pursuit of the Perfect Stance'. A one off a kind van build that instantly had our full attention... We had to know more.


After a bit of digging it was soon apparent that the van that had caught our eye was far more than your regular body chopped project. The aim of the project was to create a custom moving "street legal" sculpture. The word sculpture isn't normally one to be used when describing a vehicle build, but as it turns out, it's creator, Shawn Hibmacronan, is one hell of a talented metal artist by trade.


We tracked Shawn down and arranged a sit down with what turns out to be one of the most driven creators we have ever had the pleasure of talking to. 
What is work to you?
Work for me is ART making. I'm a sculptor by professional and passion. On any given day, am or pm you'd find me locked away in my studio, built out inside an industrial metal shop located in a gritty and worn retired US Navy building in the San Francisco Bay Area.


How did you find yourself here doing the things you do?
I come from a creative family of artists and designers. I was only natural as I grew up going to art museums and talking about design. I studied Sculpture and Furniture at the California College of the Art's and started making work and showing even before I graduated. It's been a crazy busy 6 years since.


What makes you tick & keeps the drive there to keep doing what you do?
Good question. Many things. I think I'm somewhat addicted to a certain feeling of productivity. I start to feel a bit crazy/anxious/stressed if I go too long without sketching, building, shaping, fabrication… At any point in the day (or night) I get an idea worth pursuing I can't stop thinking about it until I create it (or a better idea comes along). I think it's really helpful that I thoroughly enjoy the process of making not just the completed object. Often the process is more enjoyable than the feeling of being finished… My work is very focused on the concept as well as the craft and it's always a goal to make the process evident in the final sculpture.


Who's work gets you pumped to get back in the shed and grind away?
I have a long list of heroes, creative people (both contemporary and deceased) that I keep an eye on and look to for inspiration. When I'm tired and worn out or stumped and frustrated, they inspire to think differently and motivate me to get up and back at it. To name a few:


Michael Cooper
Ai Weiwei
The Wright Brothers
Alexander Calder
Tom Sachs
Nigel Petrie
Matthias Pliessnig
Mike Burroughs
Richard Serra
Linda Fleming
Clay Jenson
Matt Hutchinson
Brian Singer
Chris Burden
Stephanie Syjuco
Maxwell Hazan
Jeff Tiedeken


What other areas do you take inspiration from for your work?
My sculpture is hugely influenced by custom cars and car culture from all time periods. As long as we've had personal vehicles, we've found ways to make them better, faster, cooler, or more unique. I also find inspiration in analog mechanical components and systems from early inventors, DaVinci for example.


5. What are you working towards in the future?
I've been doing large scale commissioned work for the past few years and like the direction it's heading. I'm always looking for bigger and bigger opportunities. Part of me wants to get back into the rhythm of showing work in galleries and museums again. In whatever capacity, I want to make art for the rest of my life.
6. What are the three tools/equipment you couldn't live without?
My TIG welder, Ellis Horizontal Bandsaw, and my Hossfeld Universal Bender. …And my ludicrously loud, pieced-together studio sound system, my studio wouldn't be the magical place it is without it.

A huge thanks to Shawn for taking the time to sit down and let us get to know him.
---
Also in THE EARNEST WORKSHOP BLOG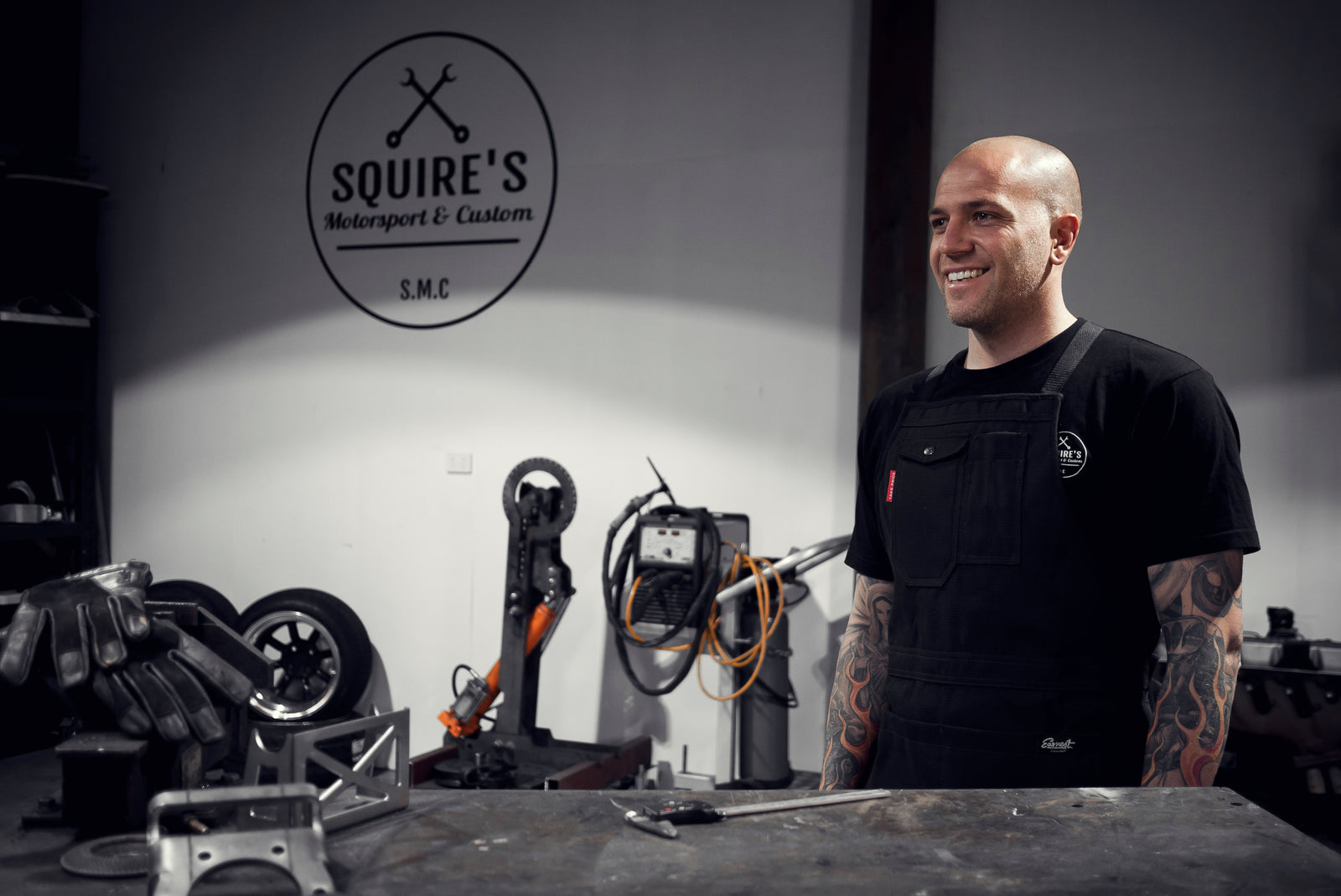 Ever wondered how our Squire workshop apron got its name? Kiwi motorsport fixture Mike Squire might have some idea.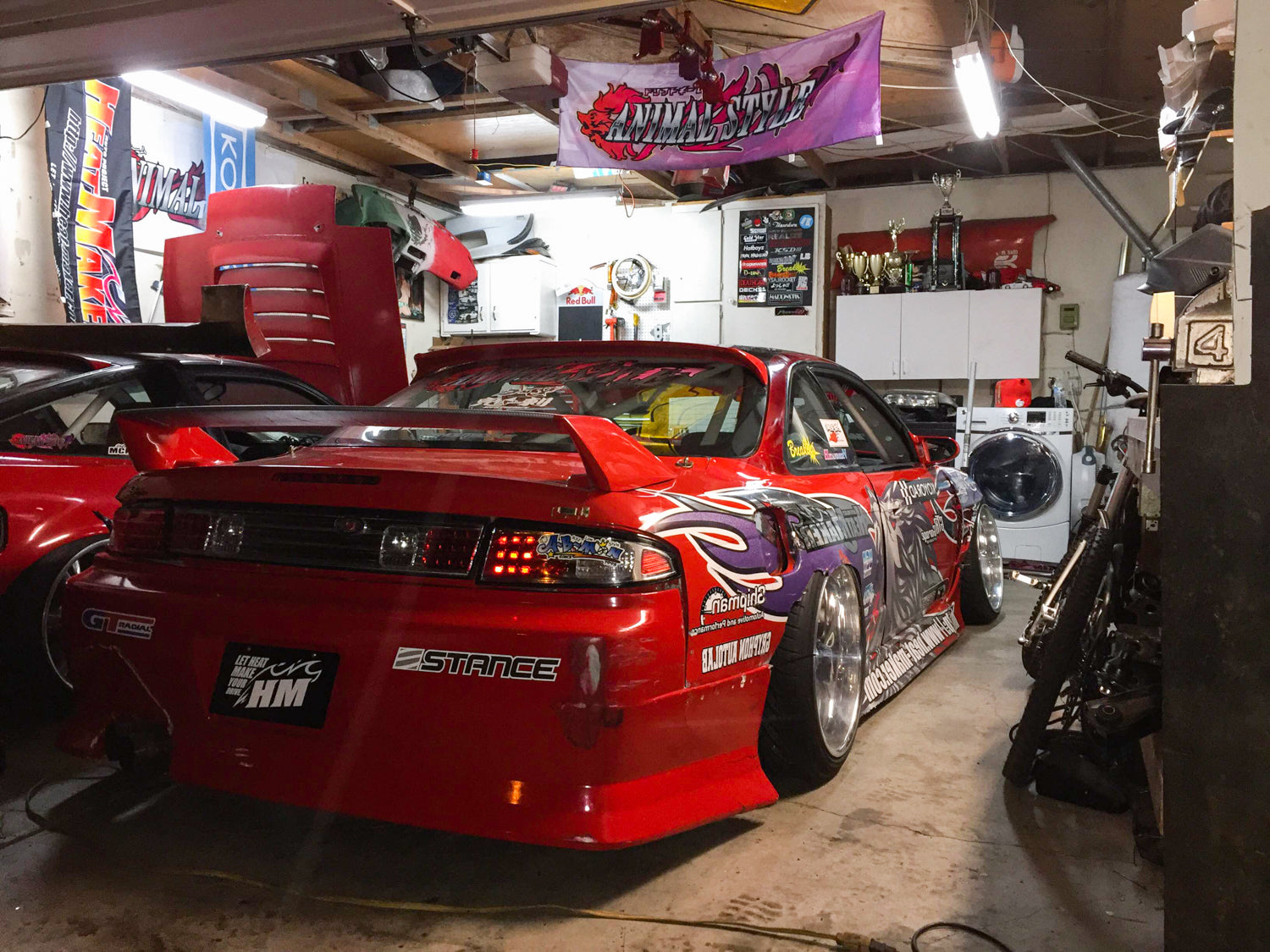 It's the feeling of driving that has lead Julian to spend his nights tucked away in the workshop building some of the wildest machines you are likely to find at the track.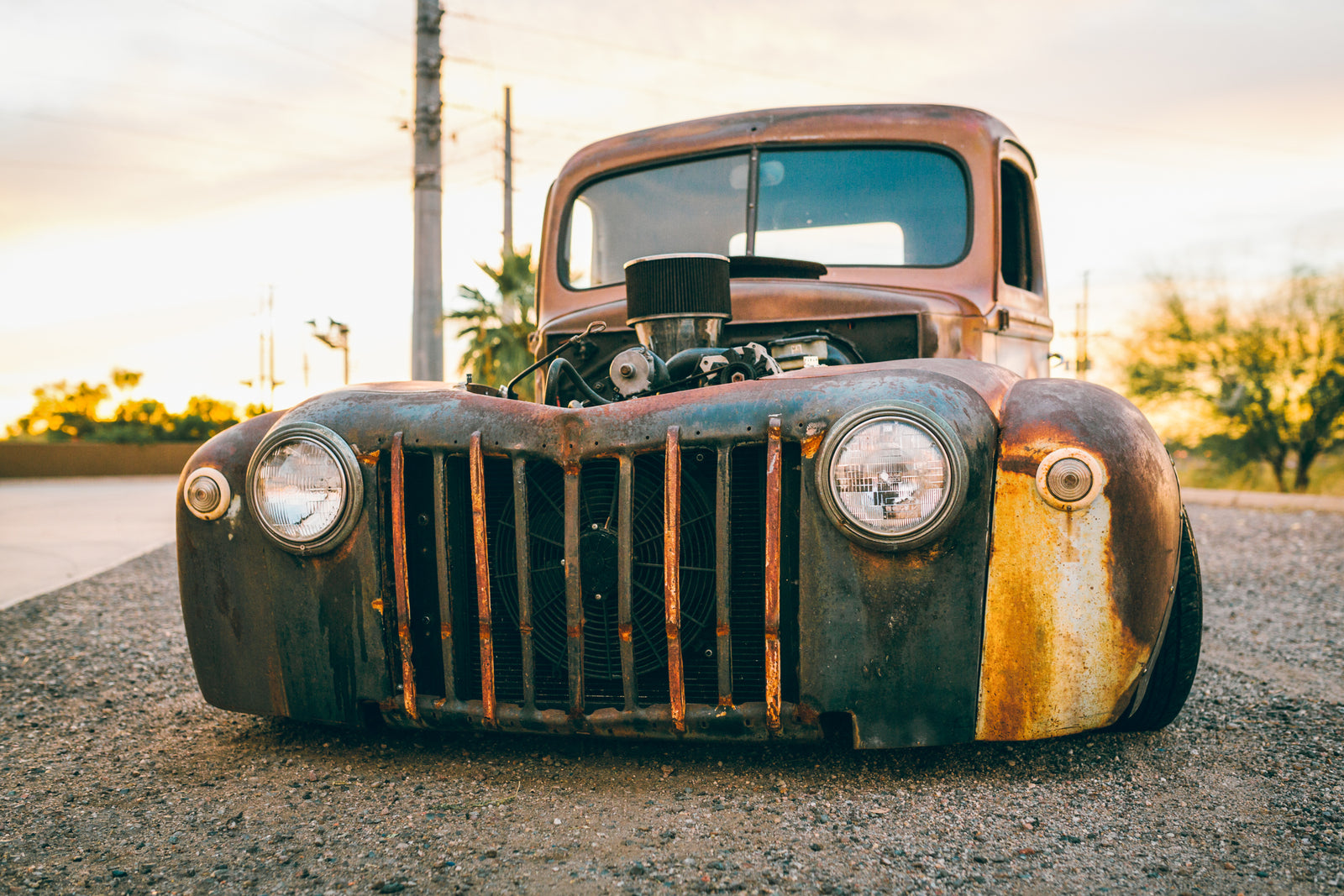 "If I'm not creating something, I feel like something is lacking in my life." Meet the hands and mind that is Sam Haring.