#workshopwednesdays - Townsend Brotherz

For our second #workshopwednesday feature, we took a trip south to snoop around the famous Townsend Brotherz Racing compound (TBR for short), easily one of the most impressive local fabrication based workshops in New Zealand at present.



Kaz Townsend - the man behind it all - is an ex-speedway head, who in 2005 jumped out of the drivers seat and onto shop floor to pursue his dream; building, prepping and maintaining some of the worlds best race cars. Along side Kaz his partner in crime Kelsey keeps things grinding away behind the scenes.

It goes without saying that Kaz has a special gift in the workshop. After years of working for top NZ based race workshops such as Breka & BSL Racing, it was only a matter of time until he bit the bullet and ventured out into his own space... and what a space it is.

The TBR "Metal Health Compound" is one of the cleanest workshop spaces you will ever see. A building that feels more like an hospital operating room than a normal workshop space, and a comparison which Kaz embraces with each area of the TBR shop having its own tag name.



The "Operating Room" is where the dirty work takes place. Whether it be the extraction of a front clip, to a full scale ground up build, this is where it all happens.
It's here you find a full length lathe which is currently setup for tube notching, stacked along side some other pretty hefty machinery.

Currently sitting on the operating table is this Mazda NC MX5, a ground up build that top drifter and good friend 'Mad' Mike Whiddet has entrusted in Kaz. The little Mazda is destined for U.S.A. where Mike will be using it to compete in the top level of drift competition at Formula Drift.

The "Sterile Unit" is the long open space running along the side of the shop. It's here that any race car preparation or maintenance is undertaken.

And our personal favorite space, the "Shock Treatment Room". A purpose built room, containing all the equipment necessary to test, tune and repair any shocks needing treatment. Not only this, but Kaz recently added a full CNC setup to the room which will be up and running shortly. It's impressive to see operations that are regularly outsourced, being setup and carried out in-house at TBR.
It's Kaz's attention to detail, not only in his work, but in the setting up of the shop that sets him apart. With in-house shock tuning, vehicle corner weighting and CAD work as an everyday occurrence. Absolutely everything possible is laser cut, which just adds to the whole pedantic feel that is readily apparent in all area's of his work.

This Beetle instantly caught our eye. 

Apparently the plan is for it to be fully road legal in drag trim. We will definitely be keeping an eye on it's trip through the Metal Health Compound.

Being one of the big inspirations behind out soon to be released apron, it's great to see Kaz putting it through its paces.

Kaz's vast knowledge & experience has lead to him having worked on almost every type of race car with some of the biggest names on the planet. This definitely won't be our last stop to the compound and we can't wait to see what the future holds at TBR.
---
Also in THE EARNEST WORKSHOP BLOG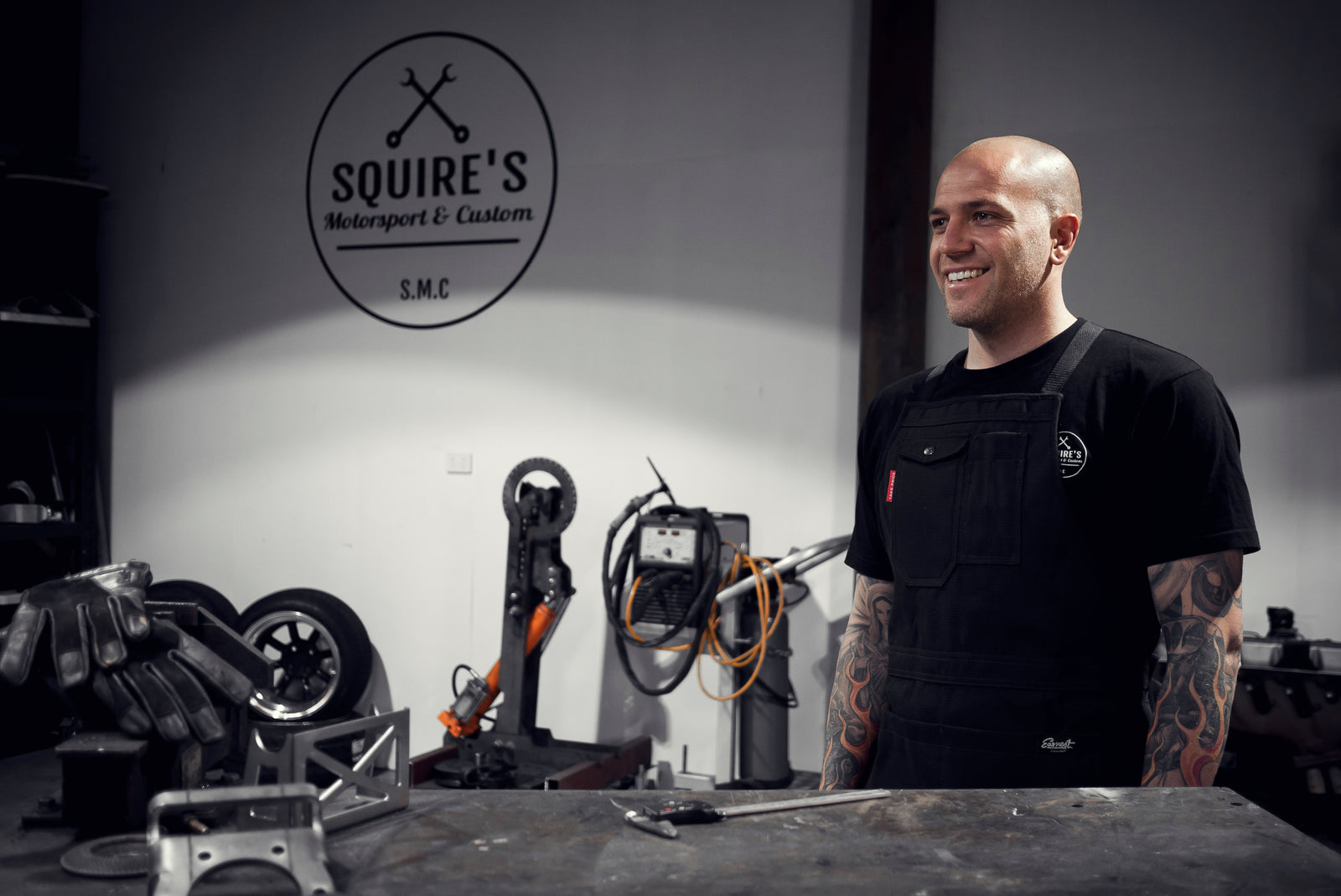 Ever wondered how our Squire workshop apron got its name? Kiwi motorsport fixture Mike Squire might have some idea.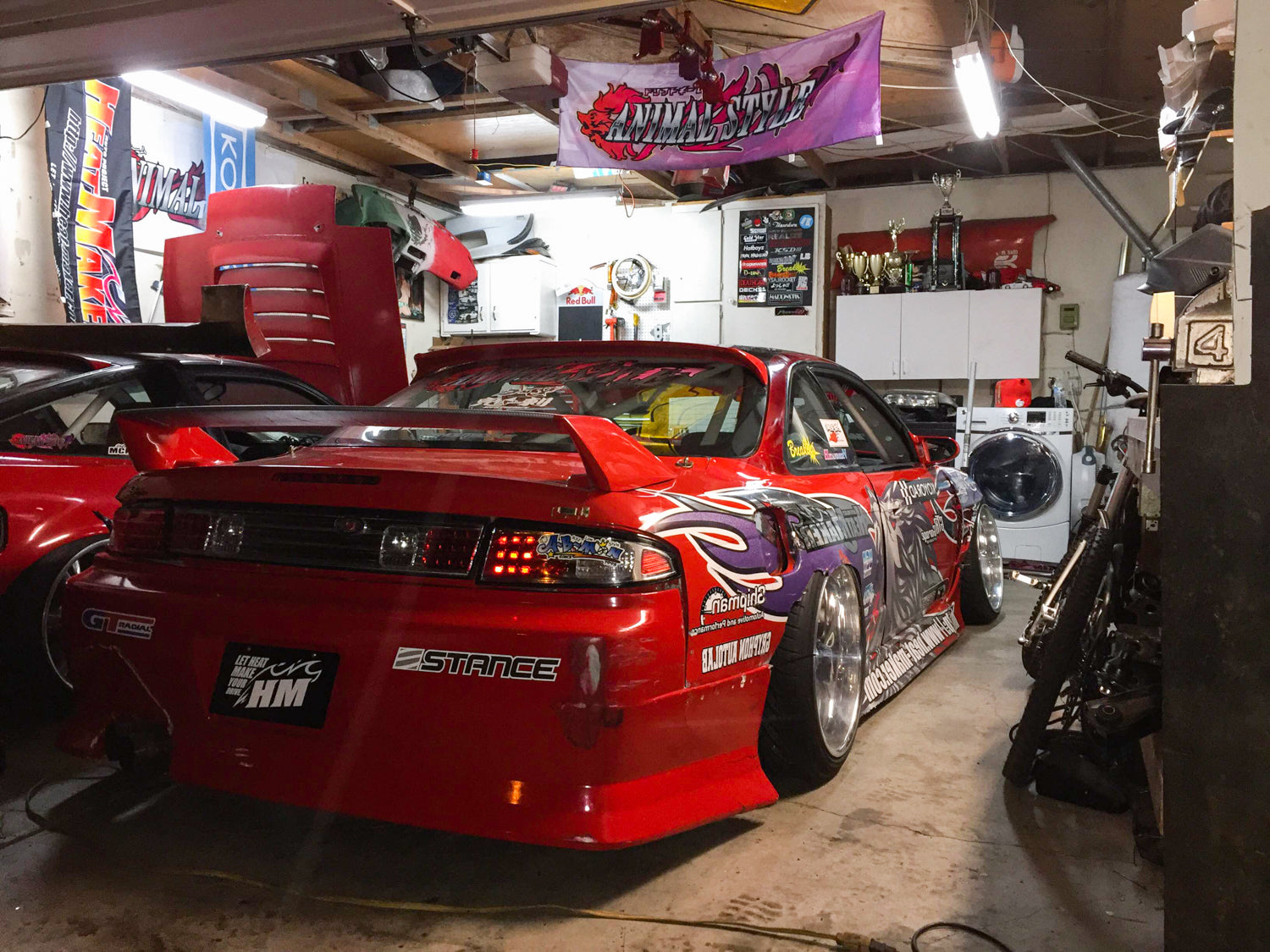 It's the feeling of driving that has lead Julian to spend his nights tucked away in the workshop building some of the wildest machines you are likely to find at the track.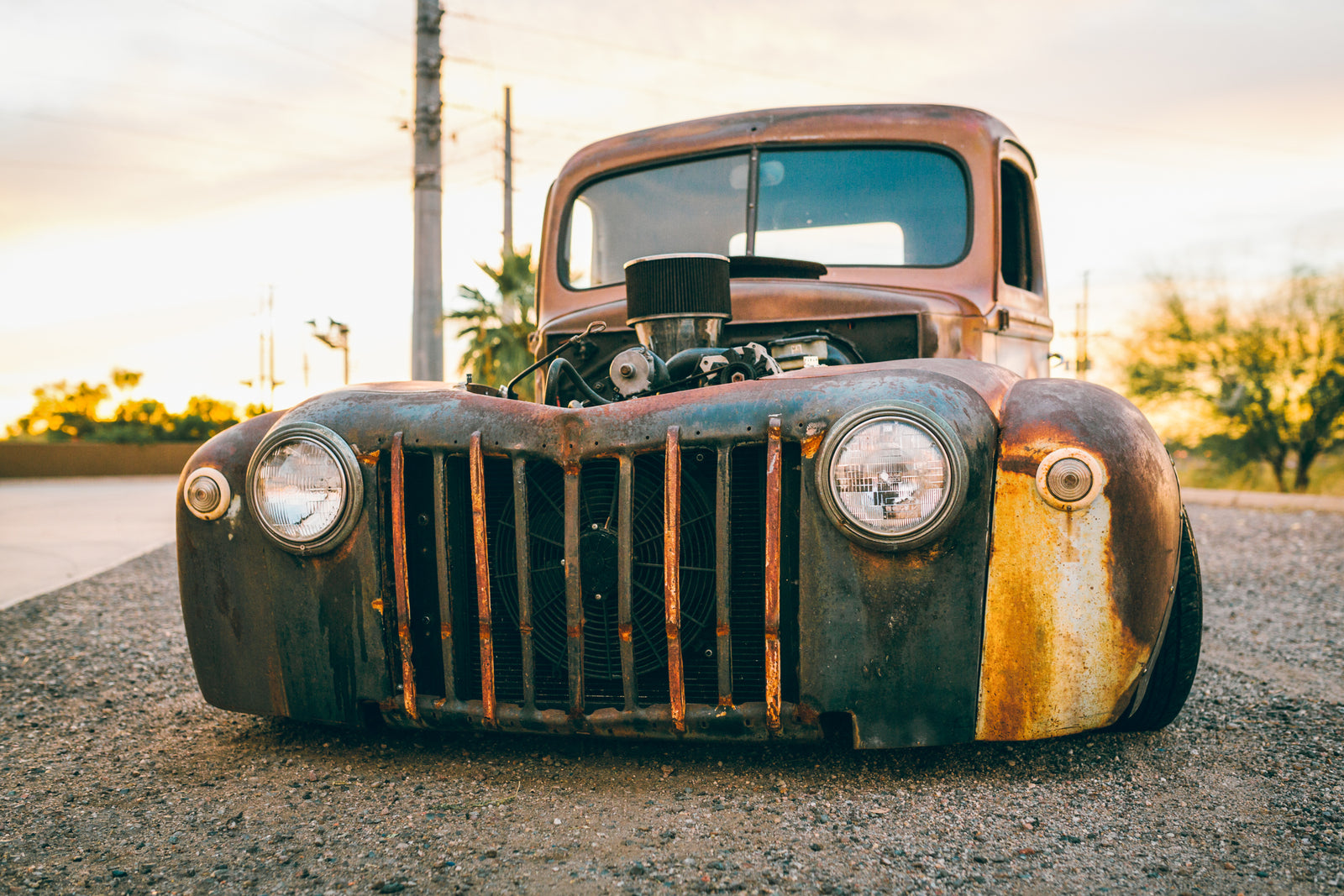 "If I'm not creating something, I feel like something is lacking in my life." Meet the hands and mind that is Sam Haring.