#workshopwednesdays - A Sneak Around Australia's JDM Garage
There's a workshop tucked away in a little corner of Brisbane, that feels more like a space you'd come across during your travels through Osaka, than Australia.

The team at Earnest has known the crew here for a long time, but this was the first time we had managed to get over their side of the ocean and check it out. Introducing JDM Garage, one of Australia's - if not the only - fully drift focused workshops.

From our very first glance, it was easy to see that these guys eat & breath anything Japanese drift related.

Above is Erin, the owner and head influence of the guy's Japanese obsession. Taking several trips to Japan a year and fully immersing himself in the Osaka/Kansai drift scene for years now, the workshop is like a visual portrayal of whats going on in Erin's head. With rare parts & artifacts from the motherland scattered around the shop.

We took a sneak around the workshop as the crew were rushing about getting ready for Queensland's annual Drift Matsuri happening that weekend.

JDM lands containers stacked to the brim with Japanese drift related gear regularly. Which makes a quick look around the shop take a long time, with Japanese made treasures hiding in every corner.

The crew in the workshop all own a variety of Japanese machines, so there's no shortage of impressive vehicles scattered around the place.

If there's one thing we here in the Earnest workshop appreciate, it's those who in true Japanese tradition, have a very direct passion - and use this to do their chosen work right. As you can see from our sneak around the workshop, Erin & the team have this passion by the truck load.
---
Also in THE EARNEST WORKSHOP BLOG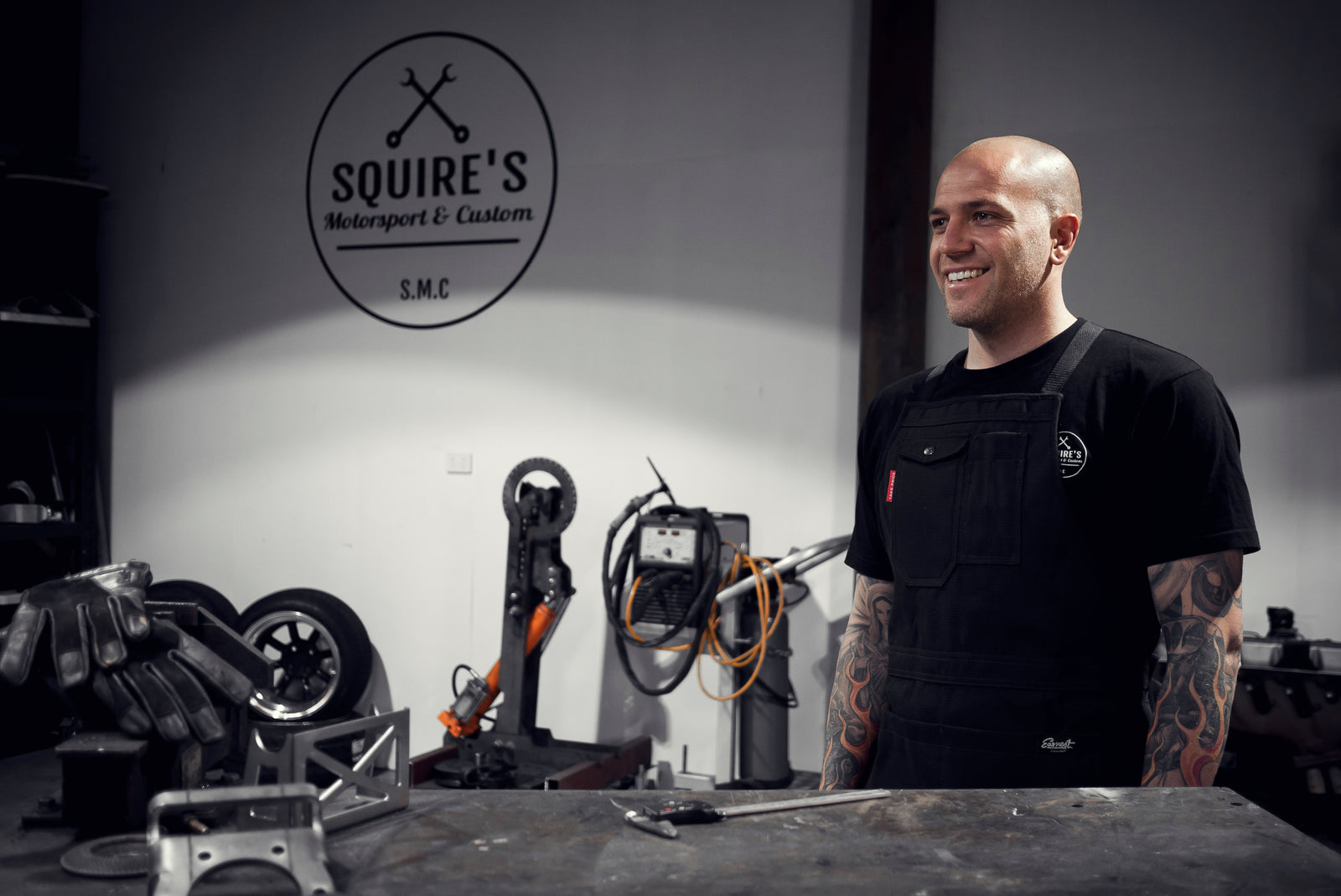 Ever wondered how our Squire workshop apron got its name? Kiwi motorsport fixture Mike Squire might have some idea.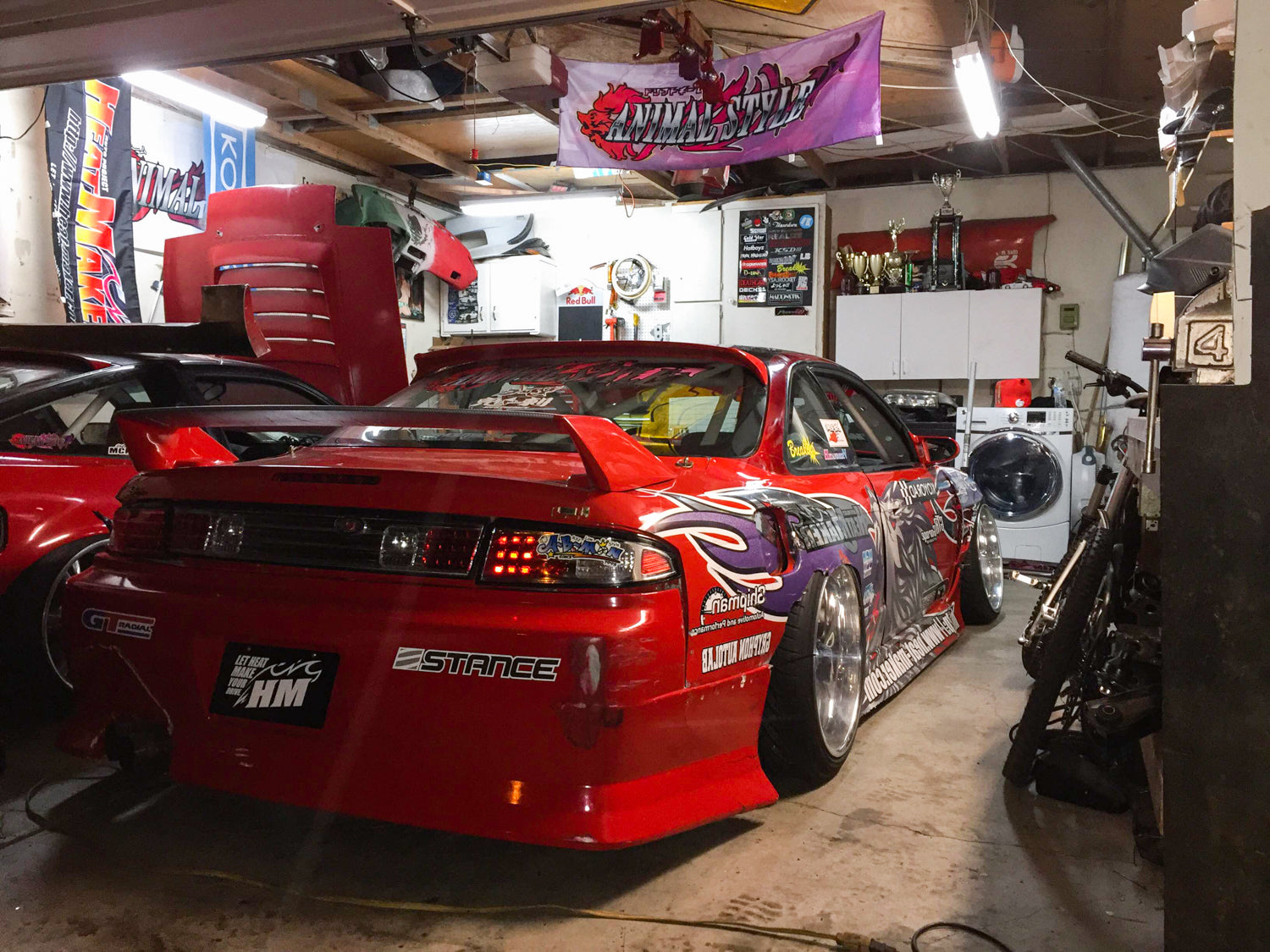 It's the feeling of driving that has lead Julian to spend his nights tucked away in the workshop building some of the wildest machines you are likely to find at the track.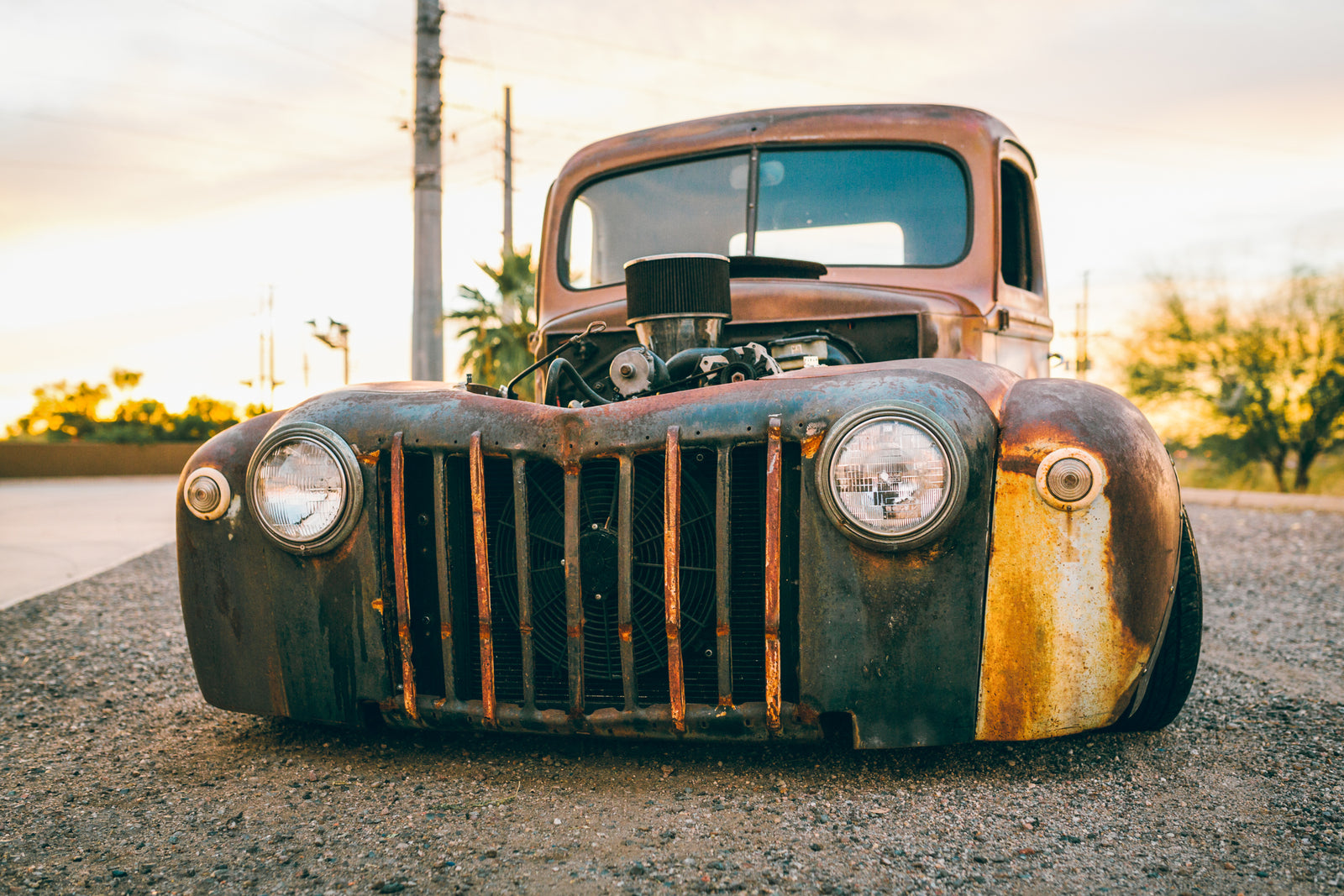 "If I'm not creating something, I feel like something is lacking in my life." Meet the hands and mind that is Sam Haring.