#WORKSHOPWEDNESDAYS: QUAKE CITY'S CHRIS MORRESY
Last month, a fair few members of the Earnest Driving Team made the hike down south, in search of cold concrete to tear up. What better excuse could we possibly find to tag along right?

In between the tyre smoke, we managed to take a day exploring what the deep south of New Zealand had to offer (and we don't mean the beautiful mountain landscapes). Our first stop found us at this small shed in the suburbs.
Other than the Datsun out front, you wouldn't expect much from the little shed, but we knew we were in the right place after spotting the infamous Q.C.R. initials slapped up top.
Meet Chris. The founder of Q.C.R. and the man that spends his nights tucked away in this glorious suburban shed. Christchurch is a city that was ridden with serious earthquakes a few years back, wiping out major sections and doing damage to the majority of the large southern city. Hence the fitting nickname 'Quake City'. So that's the Q and the C, but whats the R stand for then? I'll tell you what... RUMBLERS.
Photo Credit: Quake City Rumblers & Riley Bathurst
An ever growing group of locals with some of the smallest, yet loudest two-wheeled machinery that this side of the world is ever likely to produce.
We stepped into Chris's shed to get to know the man at the heart of it all.


We've said it before, and I'll say it again, it's amazing what you can find tucked away in suburban backyards. It would have taken us hours to get through all the details plastered over the walls or hidden in corners, and close to weeks to chat about all the conversations they sparked.
Stepping into the back room (or bar) just made matters worse.
A fully loaded shed setup, complete with a bar and slot machine. You don't really get a much better use for a small space than that. As Chris puts it "I wanted to have a shed like you'd find at one of the old boys".
You've hit the nail on the head with this one Chris. After a much needed mid-day beer, we got back to checking out some of the machinery scattered around the shed.
There's was a little bit of everything to be found, but the thing that got the bulk of our attention this visit, was this frame sitting up against the far wall.
A Royal Enfeild rigid frame with a 1955 Lloyd Alexander 600 twin car engine sitting nicely inside.
A Triumph rear wheel, Harley front and other bits from here and there, this thing really is a swap meet special and we will be following it's progress closely.
Chris would be our tour guide for our day exploring the South and we couldn't have lucked into a better man to show us the sights.
Chris really put on a day we won't be forgetting anytime soon. More on the spots we hit to come in the coming weeks. A huge thanks to Chris for taking the time to show us around the shed, no doubt the team will catch up with Chris sooner rather than later.
We are looking forward to stepping foot in that shed again.
---
Also in THE EARNEST WORKSHOP BLOG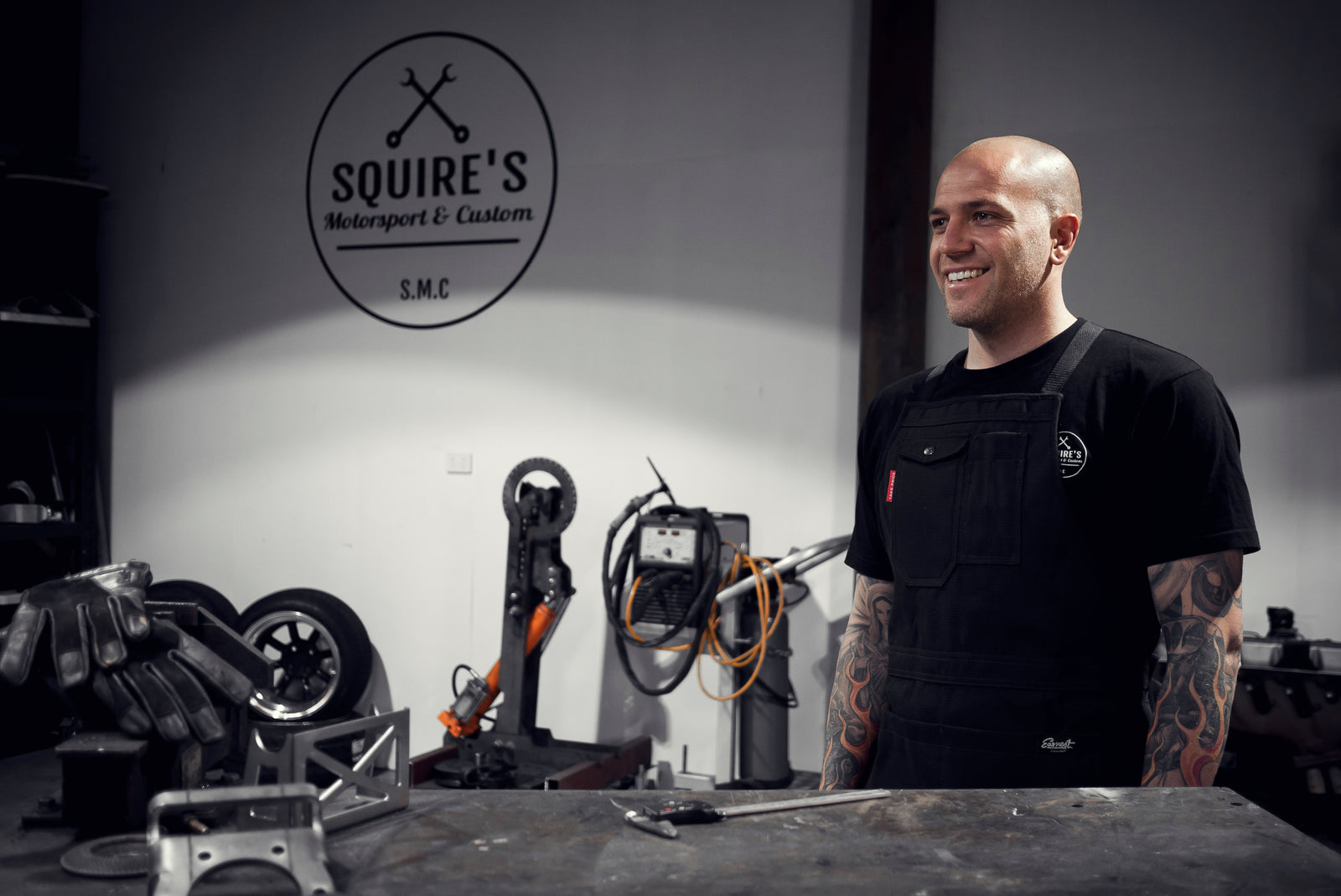 Ever wondered how our Squire workshop apron got its name? Kiwi motorsport fixture Mike Squire might have some idea.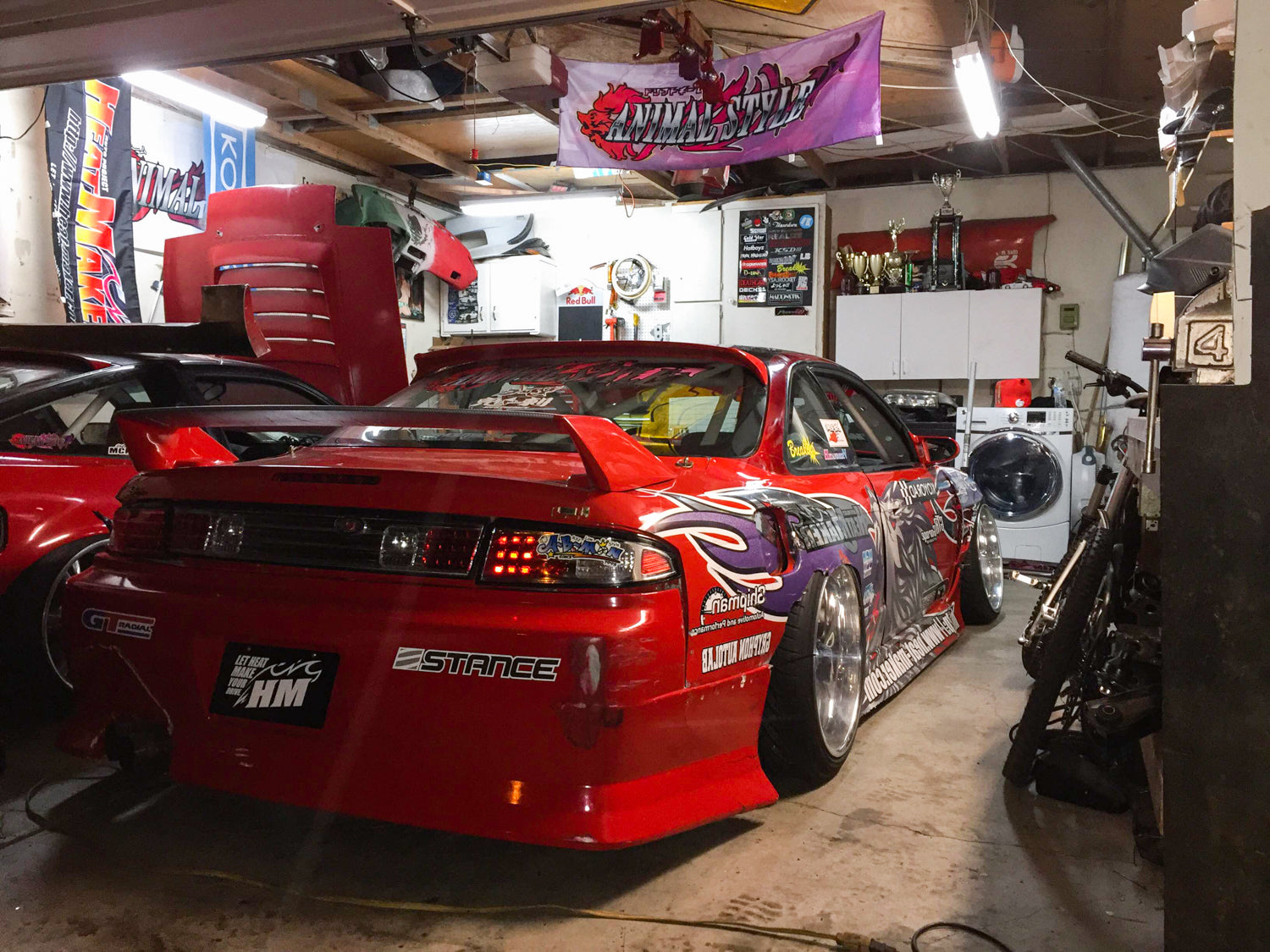 It's the feeling of driving that has lead Julian to spend his nights tucked away in the workshop building some of the wildest machines you are likely to find at the track.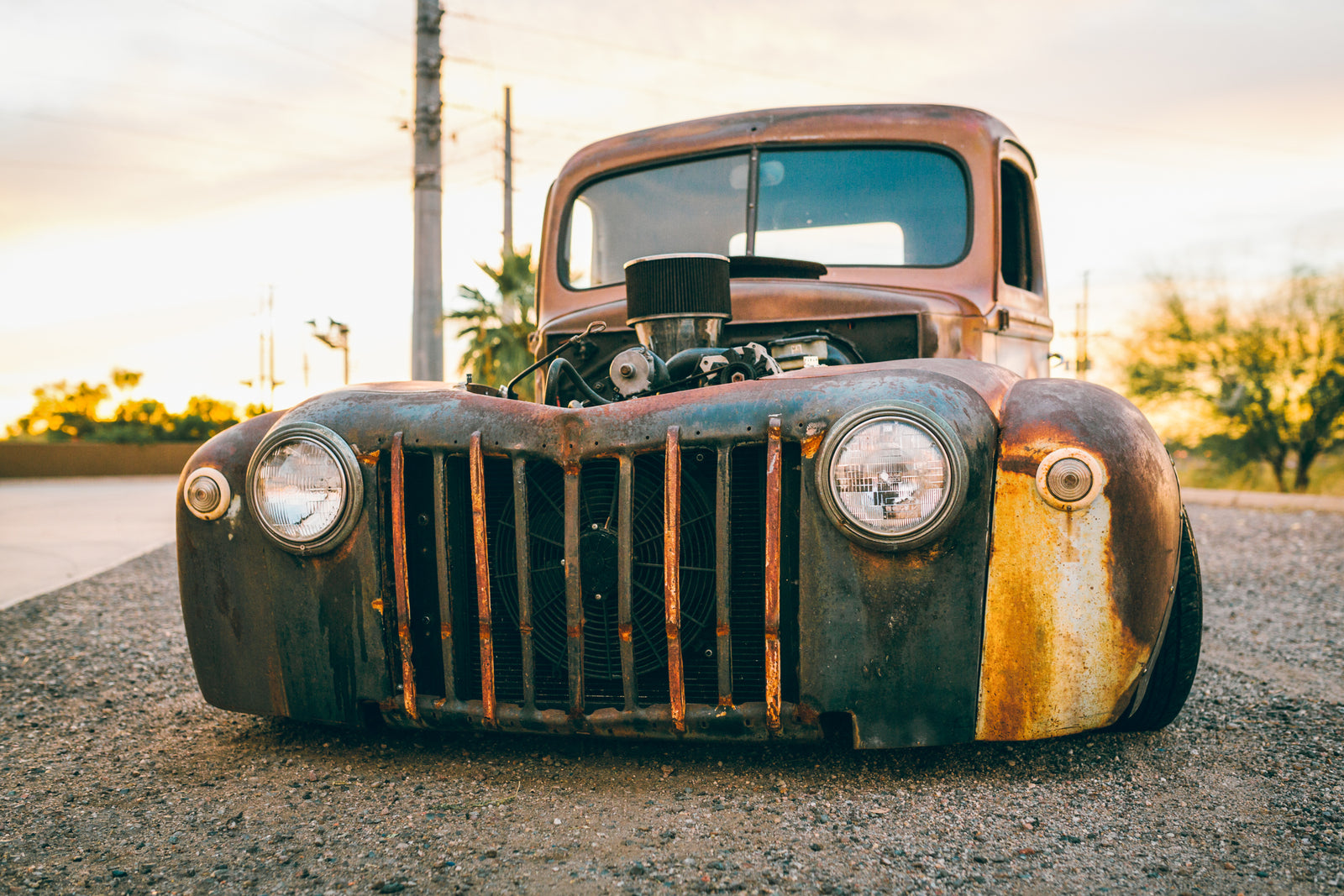 "If I'm not creating something, I feel like something is lacking in my life." Meet the hands and mind that is Sam Haring.