PRODUCT FEATURE: UPDATED BANCHO OVERALL
Inspired by Japanese track and workwear style.
The Bancho Overall is designed in a traditional Japanese street fit, unique to Earnest.
Slim and fitted up top to ensure nothing gets in the way of your work, with length and looseness down below to keep everything comfortable.
WE'VE GOT YOU COVERED
FIT GUIDE
After being stuck in oversized junk for years, the Bancho Overall is our brain child of a years stay in Osaka, Japan. Years of consistent sampling, tweaking and thrashing in the workshop have left us with a fitted yet workable Japanese inspired overall. A lengthy process with an emphasis on style and comfort & Strength
CREATORS OF THE BEST FITTING, QUALITY WEAR IN THE WORLD.
THE BANCHO MATERIALS
Spark Friendly
Unlike nylon or other synthetics, our cotton loves sparks. Carry out your day-to-day without the fear of pinholes from heat. Weld and grind away with the confidence that if you spray our cotton, it will come out the other side looking as good as new.*
Stain Repellant Waxed Cotton
Our cotton twill utilized on many of our products has been lightly waxed. Not to keep water out like motorcycle racers & sailors of the past, but to reduce oil, dirt and general staining. Cotton that stays looking fresh for much, much longer.
Triple Reinforcement Seams
3 times the strength in all the right places. The workshop utilize heavy grade triple stitching in all areas of excess stress. Leg, sleeve & crotch seams will take whatever you throw at them.
Stain Repellant Waxed Cotton
280GSM medium weight breathable cotton. As if our cotton being spark friendly, light on the shoulders and extremely durable wasn't enough, we have finished the Bancho Overall off with a light waxing.

See that slight reflective sheen? That's the wax doing it's job to repel stains and dirt to keep you looking fresher for longer.
Triple Stitched Seams
We've all had our fair share of blow-outs in the past. We've over engineered the Bancho Overall with triple stitching in key stress points to insure this never happens to you when pushing the limits.

Folded seams are stitched three times over along the legs, the crotch area and the sides of the upper body. A double stitch might do the trick on your day to day denim, but not here.
Easy Access Storage
Pockets utilizing smooth & durable YKK zippers are located where you need them the most and insure hands are kept free.
Rear Pocket Covers

Rear pocket cover flaps keep any unwanted dirt out when grinding and insure surfaces remain damage free when resting between jobs.
Angled Chest Pockets
Angled high chest pockets keep zips off precious surfaces, are great for storing fragile items and easy to access from all angles, even when lying on the floor.
Leg Reinforcement
Extra leg pockets double as reinforcement for those commonly worn through knee areas.
Key Adjustable Areas
Waist, wristbands and leg cuffs all feature strong adjustment. Not only do they keep the overalls fitting as they should, but a well adjusted wrist/leg band keeps any unwanted debri traveling inside.
All overalls come wrapped in our heavy duck canvas workshop bag.
Hang it in the workshop and keep your gear above the dirt when not in use or use it when traveling to keep your well worn overalls separate from your other gear.
---
Also in THE EARNEST WORKSHOP BLOG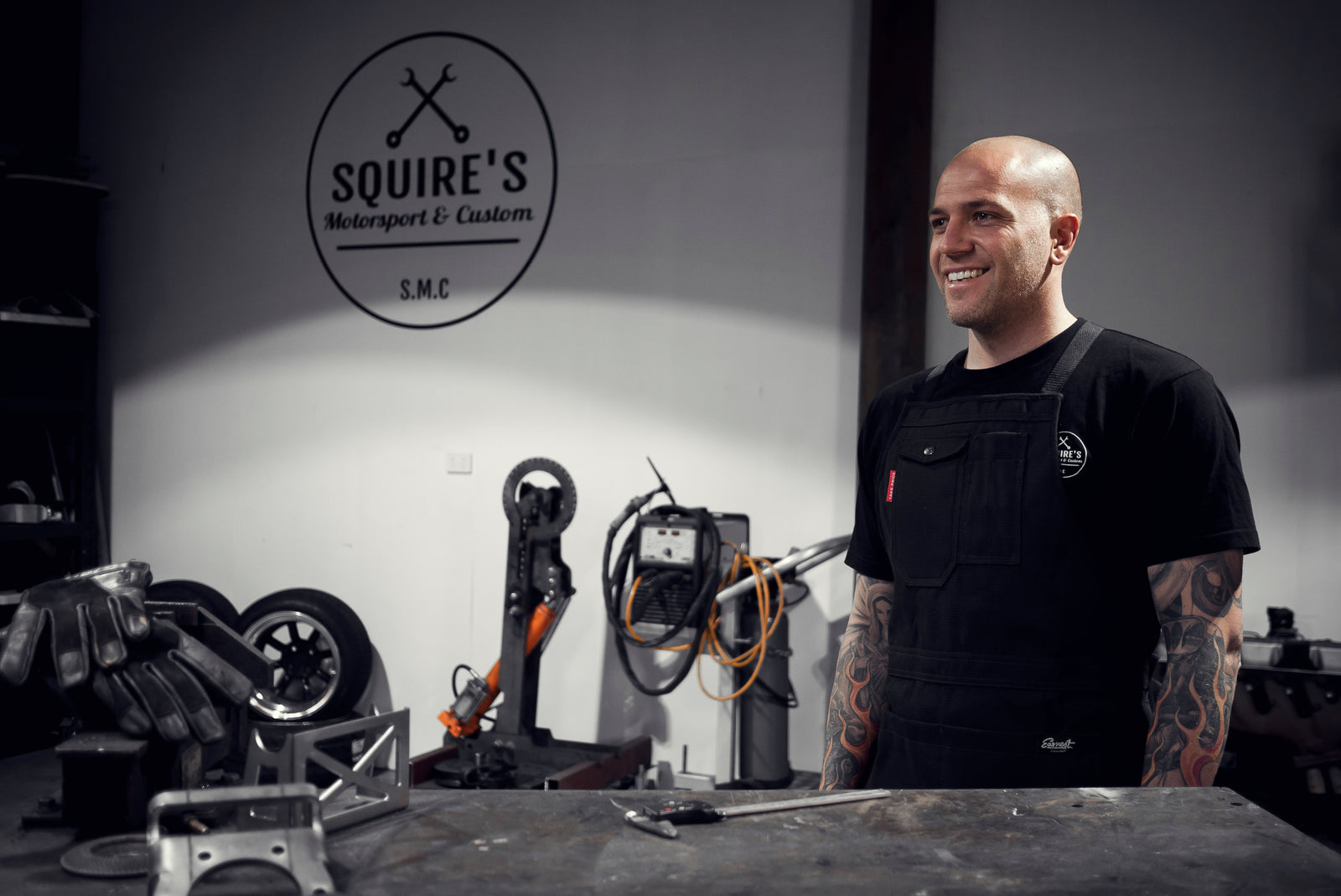 Ever wondered how our Squire workshop apron got its name? Kiwi motorsport fixture Mike Squire might have some idea.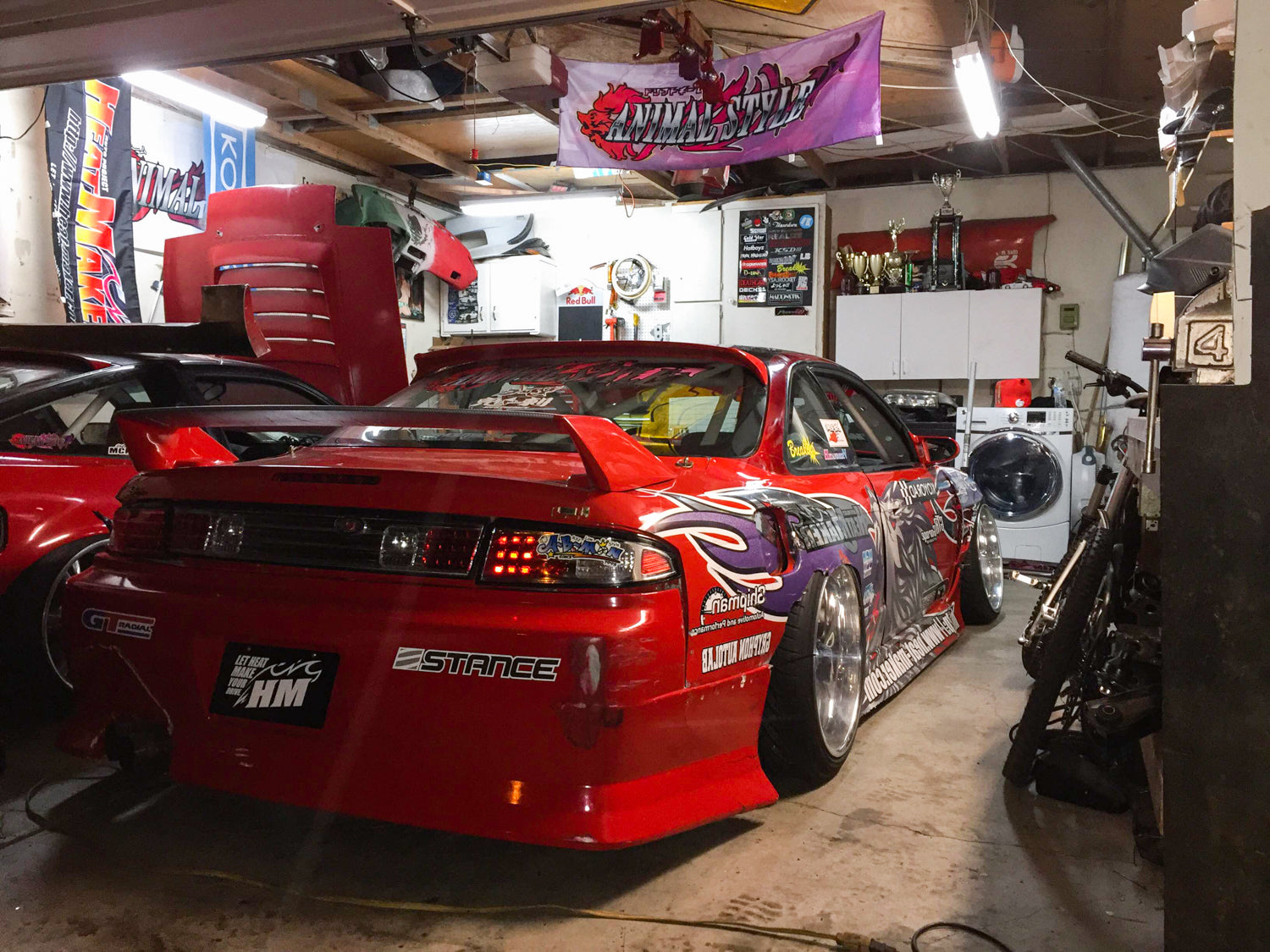 It's the feeling of driving that has lead Julian to spend his nights tucked away in the workshop building some of the wildest machines you are likely to find at the track.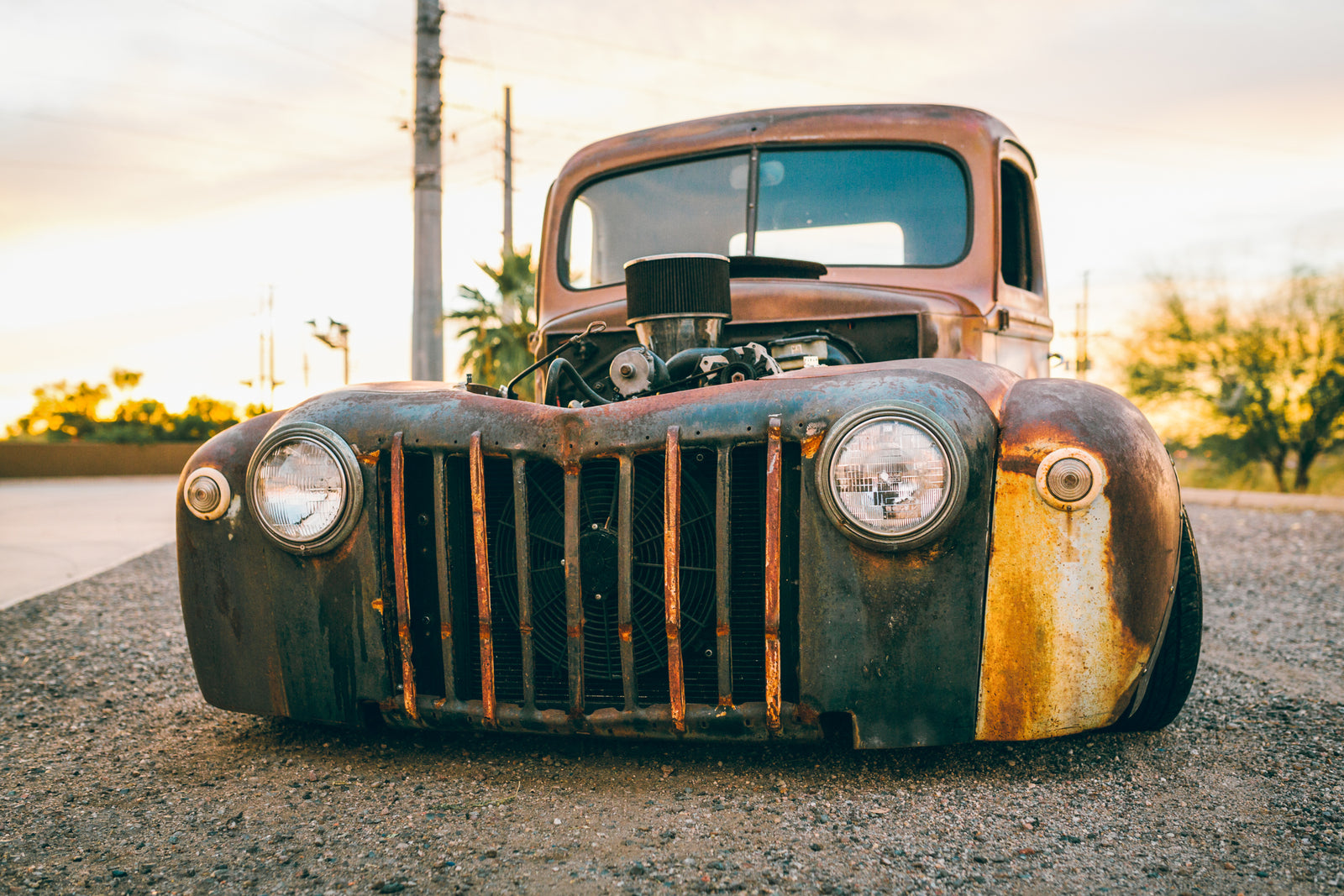 "If I'm not creating something, I feel like something is lacking in my life." Meet the hands and mind that is Sam Haring.