EARNEST PROFILE: KEITH NORTHRUP
In this day and age of everything at our fingertips it's not very often the world provides us with a vehicle so entertaining and interesting, that you stop and stare. It's certainly not very often that this vehicle is built by one man, with his own to hands in a small personal workshop.
Today we get inside that workshop and sit down with that man to get to know his story and the motivations behind spending countless nights in the workshop building some of the most refreshingly fun machines we have seen in a long time.
Meet, Keith Northrup.
The vehicle we keep harping on about is Keith's 1937 International Pickup, well... the body of one anyway, and there's a very good reason we keep talking about it. The original International body now sits on top of an entirely scratch built, tube frame chassis that Keith has worked long and hard fabricating at his shop, Northrup Fabrication. The end result of hard Keith's nights working in the shop, is the V8 powered, rear wheel drive, long travel suspension'd 'Trophy Rat' that blew the internet to pieces a few months back.

It's not all that often that we come across a machine here in the workshop that makes the entire crew stop what they are doing, sit down and watch. So we knew at that moment we had to do all we could to track Keith down and get to know what makes him tick and get him to tell the story of how the idea for this wild truck came about.
1. What would we find you doing locked away in the shed on any given weeknight?
For the last two and a half years the Trophy Rat has been the biggest time suck. A bunch of early morning and late nights in the shed, day after day. Basically, checking off a huge list of every little custom part required, made from scratch here in the workshop.
2. How did you find yourself here doing the things you do?
It all started in High school. Career day came around and there was a NEVAC coarse for welding that was off campus for two hours a day. Once I started it as a joiner in high school and picked up the torch, I have never stopped to this day. Flash forward 15 years and I'm welding & fabricating everything I can get my hands on.
I started right out of high school working in a local fab shop called Allied Steel. It's here I learned the skills to start creating handrails, furniture and structural steel. After three years at the shop I knew I needed something new and fresh to keep my creative side flowing, so I started a construction company called Krown Construction with My best friend Jason Blanton. We did a lot of custom remodels that I was able to build custom steel railing and home décor on the side of swinging a hammer all day. It's around then that I also started building full tube chassis rock buggies out of the garage after hours.
8 years of that and I felt like I needed to connect closer with all the racing scene that went on around us in Seattle, WA. I worked at a few local speed shops were I really stepped up my roll cage game working on premier sport cars, anything from Porsches and BMW's to Audis. The work I did at Cantrell Motorsports and Speedware motorsports really boosted the confidence of all my automotive based fabrication skills.
Those were the stepping stones to where I am now. I have been running my own company called Northrup Fabricators for 3 years, living and breathing everything fab.
3. What makes you tick & keeps you doing what you do?
I just love to create and make one off custom things for people with my own hands. The reaction you get from a client or friend when you build something custom from a pile of 20' sticks of metal. Also the drive to better my skills and be the best of the best.
4. Recently, who have you been looking up to for work? Who's work gets you pumped to get back in the shed and grind away.
I look up to just about every self made, self employed business man that is doing what they love. All the small businesses that believed in me along the way and gave me a chance to show case my skills.
I have also been able to get pumped up way more now that Instagram gives you the chance to really look into all the big time off-road companies building trophy truck and pre-runners.
5. What other areas do you take inspiration from for your work?
Get inspirited from other peoples one off builds and good up beat music. Get inspirited from other peoples one off builds. And good up beat music. Rock & Hip hop.
6. What are the three tools you couldn't live without?
No way I could live without my 4'x10' fan table, Portaband saw or the full hydro JD2 tube bender.
7. What would we find blaring in the background of the shed on any given night?
8. What are you working towards in the future?
Building a bigger shop and more tools! Then back at it with some more one off tube chassis cars/trucks, I don't have any exacts plans really. I just know it will be a full tube chassis with lots of power!!!

A huge thank you to Keith for not only taking the time out to sit down and tell us his story, but for creating a truck that most likey now resides in a corner of our dream garages.
Another huge thank you goes out to Michael of Sol Portraits for capturing both Keith and the Trophy Rat and bringing it to the world.
---
Also in THE EARNEST WORKSHOP BLOG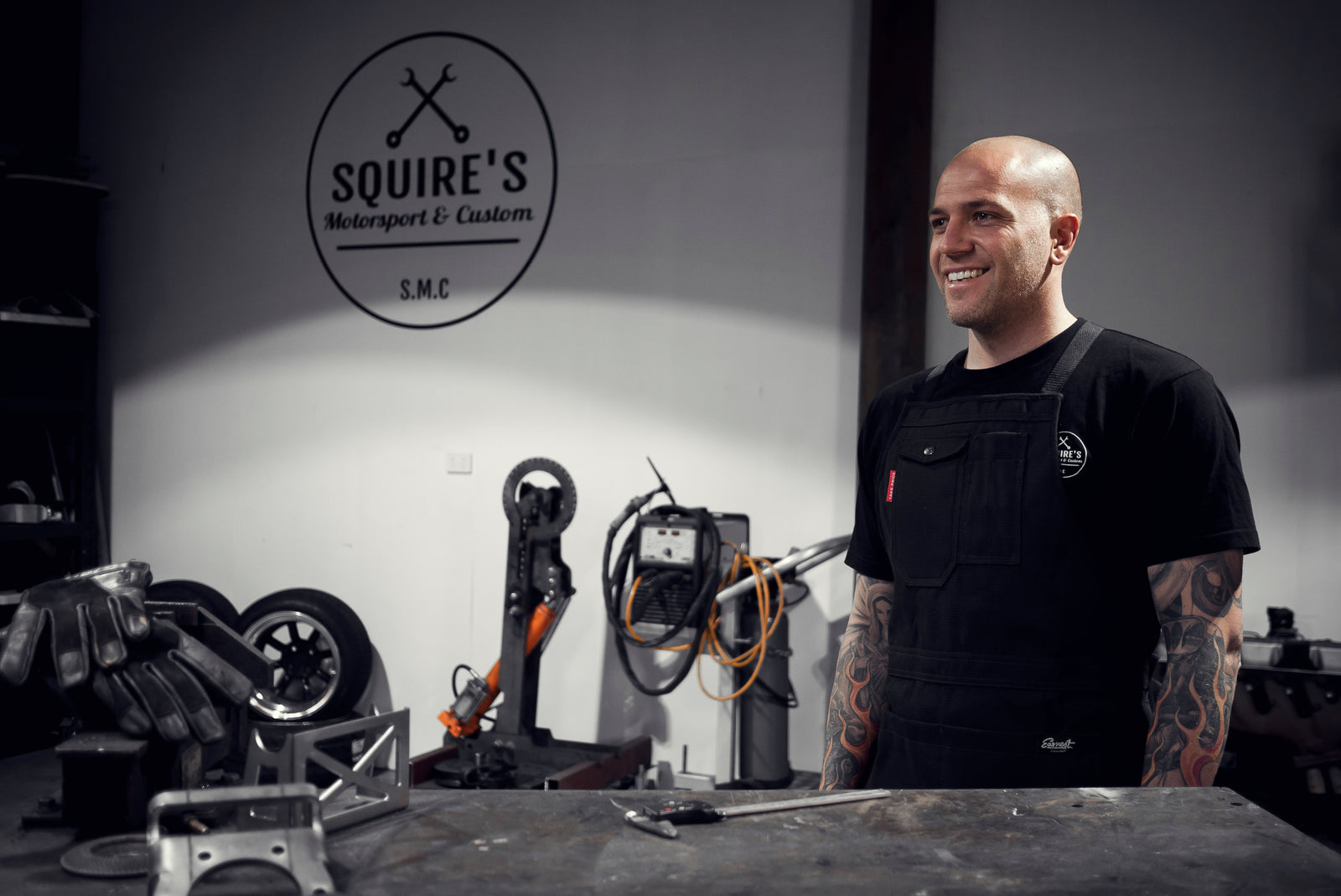 Ever wondered how our Squire workshop apron got its name? Kiwi motorsport fixture Mike Squire might have some idea.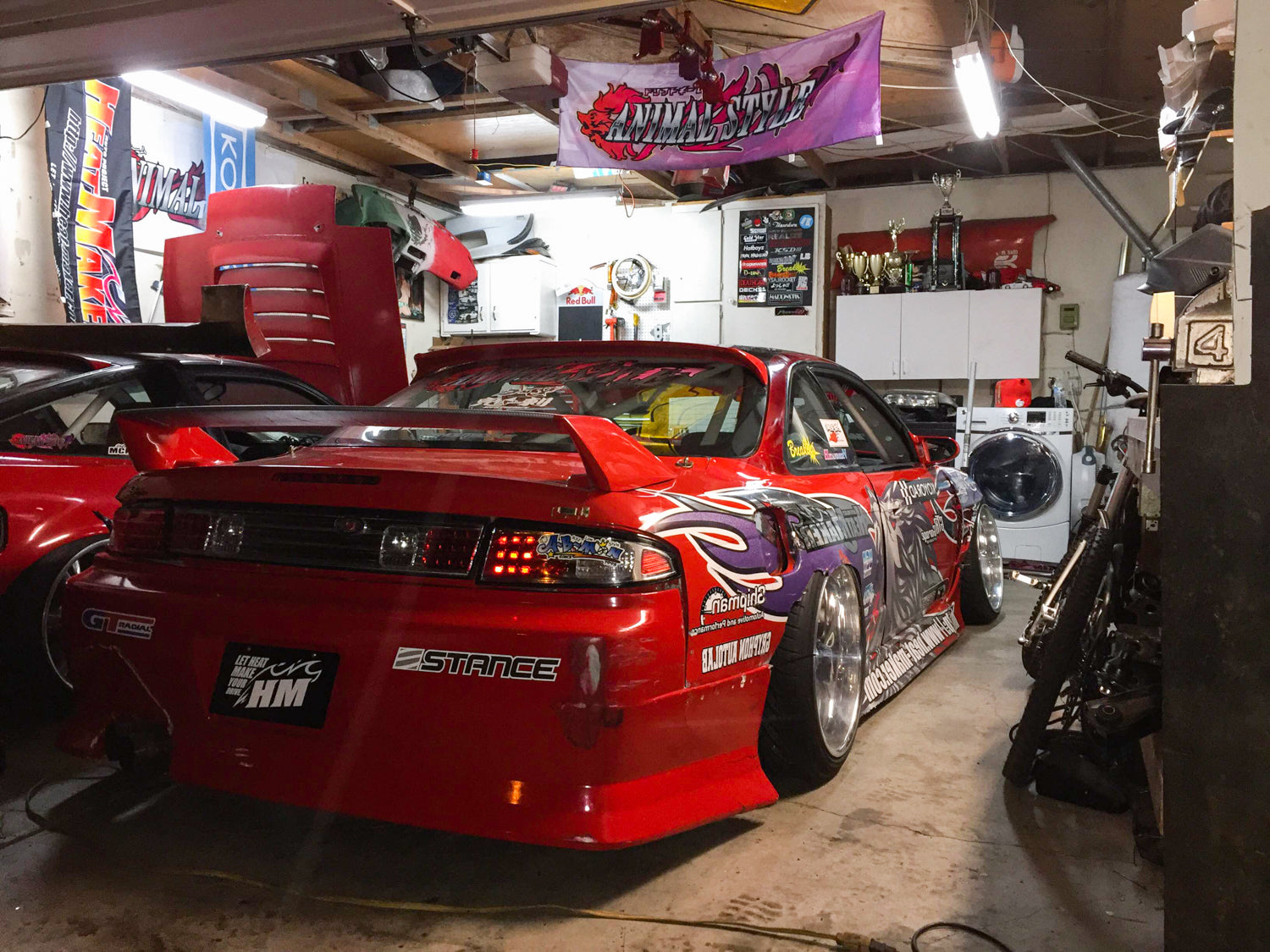 It's the feeling of driving that has lead Julian to spend his nights tucked away in the workshop building some of the wildest machines you are likely to find at the track.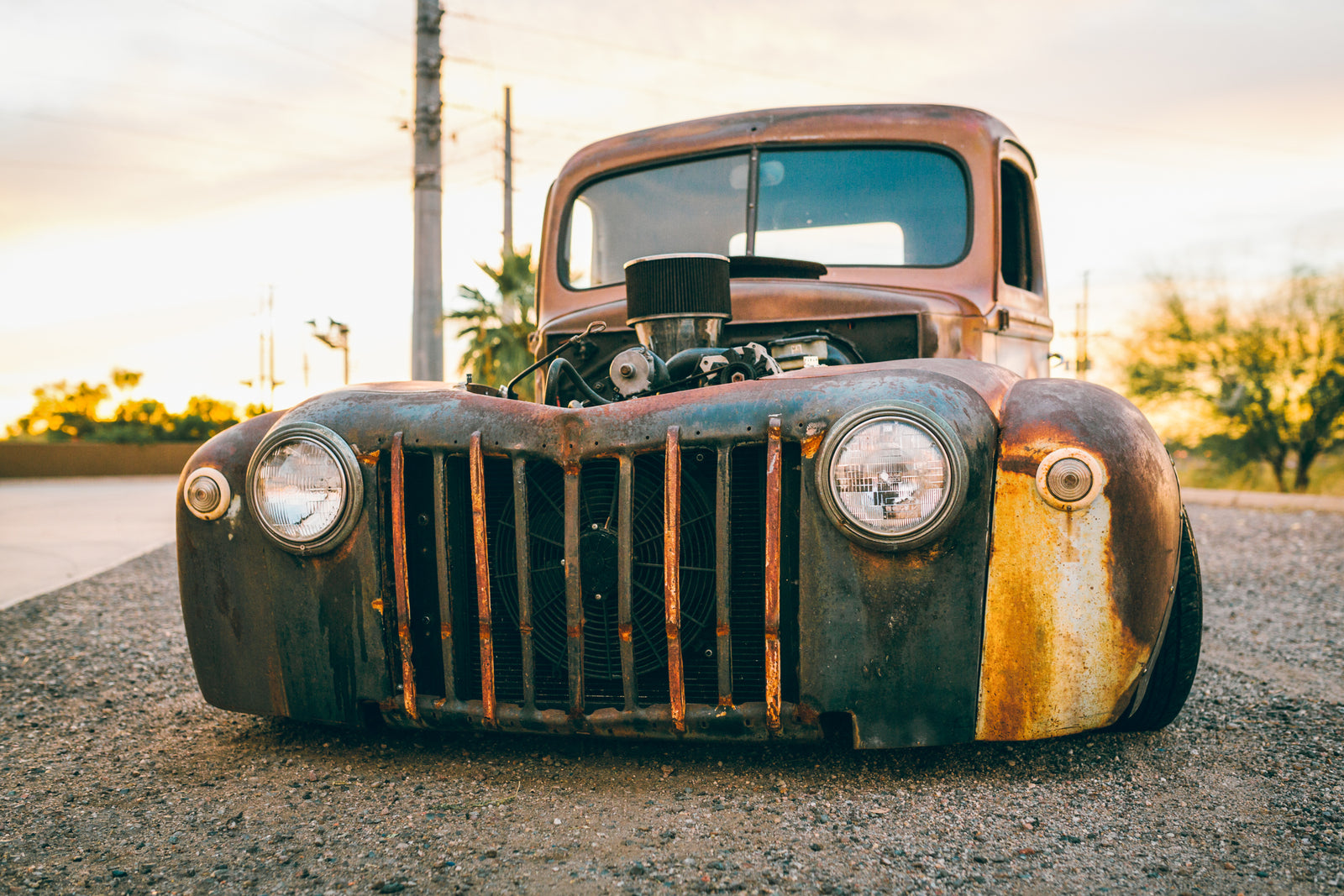 "If I'm not creating something, I feel like something is lacking in my life." Meet the hands and mind that is Sam Haring.