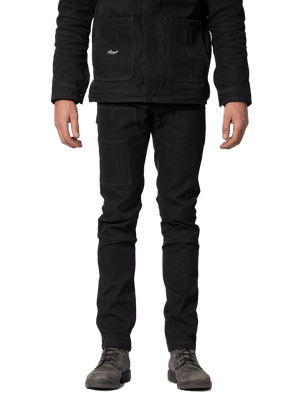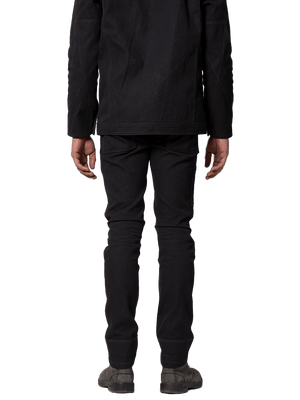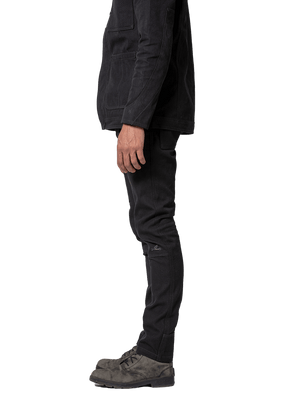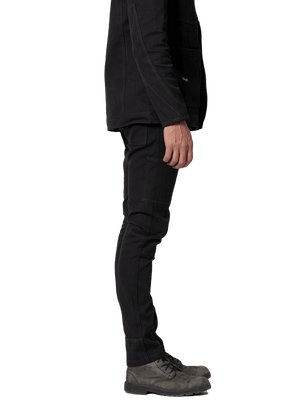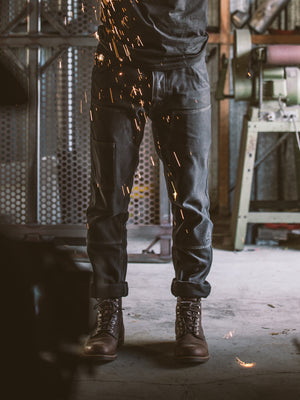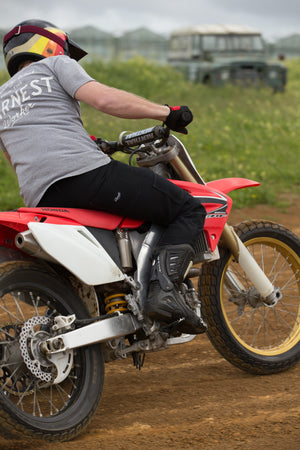 SALE
Tasker Pant K-CANVAS®

Charcoal, Slim Fit

A canvas weave like no other. The Tasker Pant is the world's very first work pant to be so strong, it's been CE rated for motorcycle use.

A long time project for the Earnest team: Create the toughest pants to work in, all while remaining comfortable and well fitted for everyday wear - a multi layer pant just wasn't going to cut it here.



So, we took what we know best - our tried and true, reliable and strong traditional canvas weave - and made it better, by developing a unique construction process which fuses Kevlar directly with traditional heavy cotton threads.
 The result - K-CANVAS®.

How much better you ask? How does 20x the tensile strength of regular work canvas/denim sound?



Finally, pants you can weld, grind and beat on in the workshop, then thrash around the street with confidence.

Model is 6ft (183cm) tall and wearing size 30/33 pants. 


• Impact, tear and extremely abrasion resistant.
• 4.39* second slide time
• Spark friendly
• Slash & rip resistant
• 20x more tensile strength than your regular work pants*
• Extra deep front pockets

• Pad protected gadget pocket - fits up to iPhone 11 Pro Max sizing

• Double layer reinforced front leg panels & rear heel sections

• 3-compartment tool pocket
• Triple reinforced rear pocket entries


Scroll down for more

• Constructed from Earnest's very own 13oz. K-CANVAS®


• 100% Dupont

® Kevlar Stitching
• CE Rated under the forthcoming Class B classification, the highest possible motorcycle use certification without the presence of impact protectors.
• Class A level abrasion & strength
• Pockets and stress points reinforced with Kevlar® bar tacks, not metal rivets.


View more about Earnest's K-CANVAS®


• Shipping available worldwide
• Standard and express-courier shipping options available.

View our shipping policy
A CANVAS WEAVE LIKE NO OTHER.

THE WORLD'S FIRST WORK PANT
CE APPROVED FOR MOTORCYCLE USE
Hidden Triple Stitch

Located on all structural seams, we have tucked our third 100% Dupont Kevlar® stitch underneath a layer of K-CANVAS®.

Protected from day to wear and out of harms way.
Double-Layer Reinforced High Wear Areas

Large double-layer reinforced leg panels ensure knees never blow out.

Extra rear leg cuff reinforcement and double reinforced rear pocket entries also adds protection in high wear areas.
3-compartment tool pocket

Triple section thigh pocket keeps your hand's free and your essential tools always in arms reach.
Pad Protected Gadget Pocket

Purpose built gadget pocket located on the flat section of the thigh to keep away from day to day impacts when working & riding. Features an added layer of protection to keep your gadgets out of harms way as you work.

Fits up to iPhone 11 Pro Max sizing.
K-CANVAS vs. REGULAR
COTTON CANVAS/DENIM

World's first work canvas CE Rated for motorcycle use under the new coming prEN 17092* Certification Standard.

Far exceeding the slide time/abrasion resistance, seam strength & tear strength standards. The Tasker pant received Class A certification for abrasion & strength, with Class B overall,the highest possible certification without the presence of impact protectors.

The plan was never to develop our own material, it just happened that way.